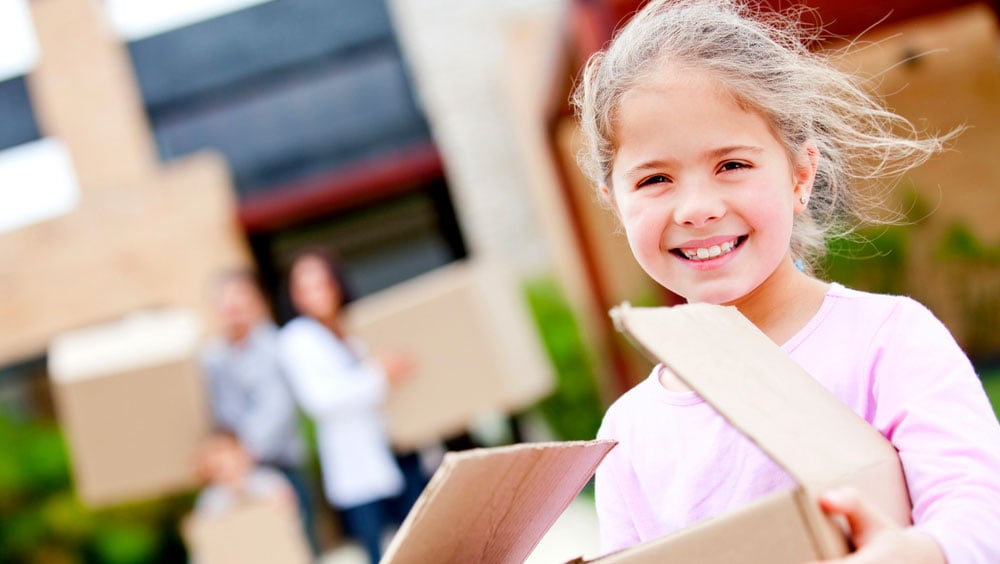 About 40M people move each year in the US. As real estate providers, the more we know about who these people are, the more accurately we can provide them with timely messages about new homes and communities becoming available. The uncertain COVID climate has many wondering what the rest of 2020 looks like. So we've compiled research to shed some light on who's likely to be buying new homes in the near future.
Research summary:
Only slightly fewer people will move compared with a normal year.
This most likely to move cohort is affluent families that are existing homeowners.
Minnesota is the #1 state for mover intent (followed by CA and FL).
Only 10% decrease from 2019
Based on our data collected (methodology below), we predict only a 10% decrease in US movers for the rest of the year 2020. This is in-line with the National Association of Realtors forecast of 11% full-year 2020 decline of home sales. In a normal year about 16M people would move in the US between July-Dec. About 15M are predicted to move in 2020 during the same time period. Half of all movers will be from 5 states: MN, CA, FL, TX and MI. Movers will be home-owners looking to buy again.
So what do these movers look like?
Largest index of predicted movers
The real estate profiles of the highest indexing consumers versus the total US internet population paints a picture of those most-likely-to move.
These are the most likely to make a real estate transaction:
The largest population of predicted movers earn $75k - $500k+ per year.
Predicted to move more than any other income range is the $250k-$399k per year segment.
Owners of expensive ($1m+) homes who have lived in their homes for over 15 years and carry a hefty mortgage over $450k are most-likely-to-move.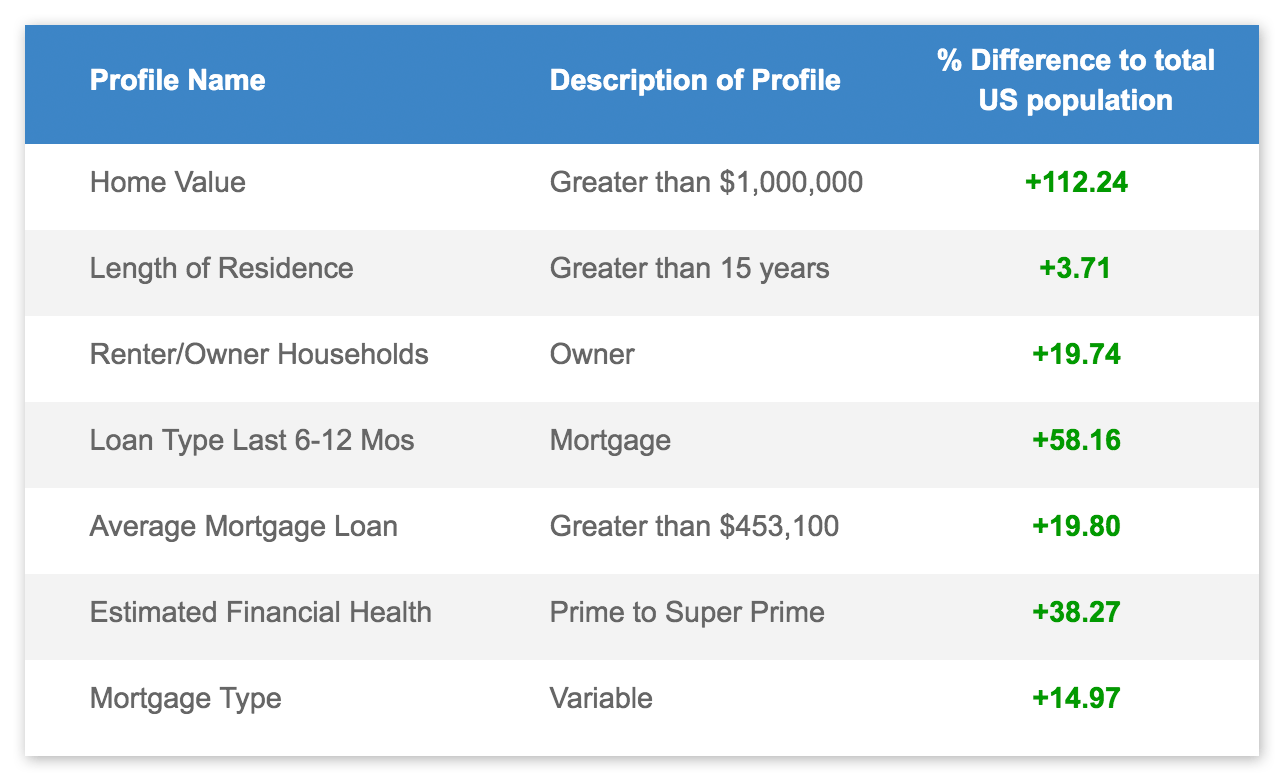 Interests and characteristics:
In addition to their current real estate situation, we can also get a snap-shot of movers' behavioral, professional, and lifestyle index scores
Compared with the general US internet population, these movers are:
32% more likely to have children present

30% more likely to have 4 or more children

137% more likely to own a Porsche
26% more likely to be active military
34% more likely to work for a company with 250-499 employees
15% more likely to be politically independent
55% more likely to play tennis
106% more likely to be a dentist
How to Use This Data:
With predictive data like this, you're better able to understand the future market of real estate audiences, and you can dig in and use them to activate your marketing plans for the rest of 2020.
A few things you can do if you like this:
Request the full report from us for free
Ask us to process your client email data into a customized scored report for generating more highly qualified leads.
Take your scored audiences and target your marketing and paid media campaigns towards your own audiences.
Let us to put together a marketing solution that helps find these key audiences on the web to get them interested in your listings.
Methodology
The Mover Report is sourced by Ed Carey from the predictive consumer database powering the Audience Town platform of property and people data.
1M consumer profile samples are scored and modeled to predict the population, demographics, and interests of property buyers and renters during the next 6 months.
About Ed Carey:
Ed Carey is the founder and CEO of Audience Town, The Smart Advertising Platform for Real Estate.