Your home builder website is your 24/7 model center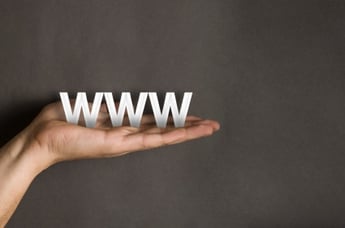 The time of home builder website as online brochure has long since passed, as more and more builders understand the value of a website to attract, engage and nurture prospective home buyers on the web.
Today, home builders spend tens of thousands of dollars to create a website that is the online equivalent of a Sales Center. Websites feature tools such as interactive floor plans, virtual tours, blogs, Live Chat and more in an effort to woo customers from an online visit to an in-person appointment.
At the core of a home builder's ability to successfully engage online buyers is the website conversion strategy: how builders ask for personal information online and more importantly, why buyers agree to provide it.
In our Home Buyer Conversion Report, we asked thousands of recent homebuyers which factors of a home builder website were most influential in their decision to provide personal information including name, email address, and phone.
The answer? It might surprise you.
The Return of Brand
Of all of the factors that recent homebuyers considered as important in determining whether they would register on a website, 93.7% considered "overall tone of website" to be the most important factor.
In a strengthening economy, it is more important than ever that builders focus on how they communicate to their audience in design, content, and the online relationship.
Consider:
Do you make customers register for critical information such as floor plans or base pricing, or is your brand more open and accessible?
Are you still talking in marketing-speak, or are you a trusted resource for information about purchasing a new home?
Is your blog and social media presence clogged with one-way promotional messages, or are you asking your audience for genuine feedback?
Your brand – the way that buyers feel when they do business with you both online and offline – is one of the greatest differentiators for home builders in a strengthening market. And every builder has a brand, whether they know it or not.
A builder that relies on a static website and content that has not been updated since 2007 is more likely to compete on price, features, and incentives because they customer has no other information about what makes you unique and why they should buy from you in 2013.
On the other hand, a builder that develops a dynamic brand that is open, accessible, friendly, and credible with a genuine interest in the needs of their buyers earns the trust of their online audience. Buyers will pay more for the experience of doing business with a builder that they like and trust.
In 2013, what brand message are you communicating on your website? Does the tone of your website help buyers feel valued, informed, respected?
When it comes to your home builder website, do you offer touch points or trust points?