Your customers expect an amazing home buying experience. What kind of experience are you delivering?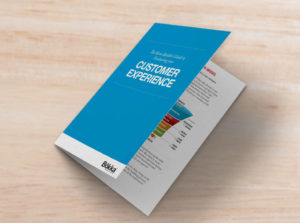 Customer experience evaluation is one of the industry's most talked about subjects. But how do you shift from builder-centric to customer-centric thinking?
Answering this important question should be a top priority for home builders today. With industry disruption looming on the horizon, builders that take a customer-centric approach will be well-positioned now, as well as with future buying generations.
Find out how the Customer Experience Model differs from the Sales Funnel as the first step of assessing your customer experience. Learn how to get a 360-degree view of your organization to create an action plan for the future.
Explore insights and ideas that make it possible to:
Align company vision with key metrics to create a true Unique Selling Proposition
Look for ways to delight customers and create raving fans
Assess your brand in a new way that really resonates with your customers
Position yourself for today's buyer, as well as future buying generations