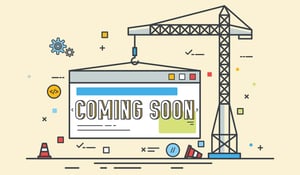 For home builders and developers, launching new communities should be the best of times. It signifies growth, and should be filled with excitement, anticipation, and leads pouring in. But in reality they can be the worst of times. A weak grand opening with lackluster leads can mean sales projections look grim or downright scary.
So how do we avoid this? How do we successfully launch a new community, or even more challenging, multiple communities at once?
Take the stress off your new community launch and ensure a successful grand opening with a Digital Groundbreaking Campaign strategy.
In order to successfully market the launch of new communities, it's crucial to generate excitement early, and across a variety of media. Pre-sale is the perfect time to get interest up, as you will likely know enough about the community to put out some really compelling content. Don't worry about having all the information - you just need to have the right information. Just focus on the basics: product type, municipality, and school district. As soon as you can, use this information on your "coming soon" signage.
Once you have signage in the works, it's time for your Digital Groundbreaking Campaign.
This will be the destination to send prospects even if you only have minimal details about upcoming communities. It's also a great place to capture leads. Signage must feature the url or QR code of your landing page where prospects can join the VIP list to be the first to know updates ahead of the general public. You could also include things like your phone number with recorded info, or a number to text to get updates.
In addition to the "coming soon" signage, other effective inbound sources to take advantage of at this point include banners, social media and paid search. Your goal is to get qualified VIP list members as early as possible. Don't go cheap here: You're spending money to get early momentum that will make future sales easier.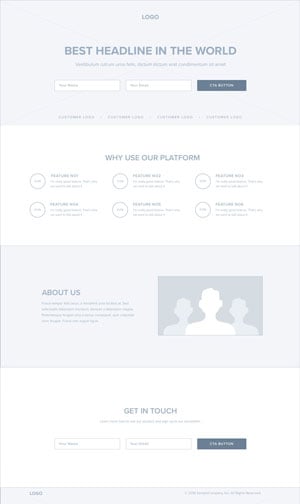 The linchpin of this campaign is a high-converting landing page used as the destination for the inbound marketing materials.
The page should live outside of your main web site and exist solely to get one message across: informing about the upcoming communities. This is good in a few ways:
With a specific landing page, you can craft all the content on the page to focus around the campaign goal of converting visitors to leads. Bokka clients regularly see visitor-to-lead conversion rates above 10% when using a landing page campaign specific to the inbound source.
When you create a campaign with a unique destination, you'll be able to track exactly how your campaign is performing, separately from your overall website goals.
By creating a campaign with a unique landing page destination, you can easily differentiate leads that have come from the campaign versus leads that have come from your website. In order to see results and track campaign success, you should implement tracking on all inbound sources. That way, you can utilize Google Analytics or your reporting dashboard of choice to see how well the campaign tactics are performing and then use this knowledge to inform your future campaigns.
For example, rather than simply monitoring the total number of leads coming in each month and adjusting your overall spend, you'd be able to see that your digital display ads aren't generating high-converting traffic, but your paid search is (and simply reallocating). This will help you to focus your efforts in the right place rather than guessing.
Vital elements of high-performing landing pages: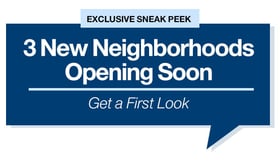 Attention-grabbing headlines and copy
These will ultimately compel a visitor to stay and learn more about what you're offering — or not.
High quality visuals
Large, high quality images of your homes and communities will help prospects envision life in one of your homes.

Social proof
Social media and recommendations from trusted peers plays a big role in purchasing decisions. Showing potential customers that you have a big fan base will help you win them over.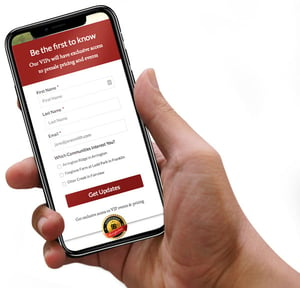 A powerful call to action
Being the among the first to know, joining a VIP list or getting a sneak peek at early developments in the community are all compelling value propositions that speak to these prospects' desires to "get in early."
Once you've captured leads with the landing page, nurturing them into qualified buyers is key. Remember, this process will likely span over several months, so your follow-up communications allow them to re-engage with your brand, the community, and the product. For most builders or developers, the all-important Online Sales Counselor or onsite sales rep is the point person who manages the VIP list. This person is already set up to communicate with hundreds of people each week via email, phone, or text message. Immediate responses are vital at this stage, you want to catch shoppers when they're in an active-shopping mindset, while your homes are top-of-mind for them. Just waiting an hour can mean losing the lead to a competitor or resale. As you begin to communicate more often with these leads, you'll build trust and keep your homes at the forefront of their mind. Once base pricing is available, the counselor will communicate this to VIPs on your list, and that one-on-one sales appointments are now available.
How a top 150 home builder achieved success using this community grand opening strategy
The Jones Company of Nashville, used this groundbreaking landing page technique in order to boost interest and leads for several new communities at the same time.
The goal of the digital grand opening campaign was simple: gather leads by encouraging users to sign up to learn more. Therefore, one of the defining features of this campaign page is the compelling call-to-action of "Get Updates" and a prominent form with few bare-bones required fields (First Name, Last Name, Email Address).
The campaign page was strategically designed to give potential prospects a high-level look at the new communities coming soon. Essentially, this campaign page provides a teaser of what is known about the community - location highlights, pricing information, and - if available - product information (collection, sq. ft, etc,) and unique community features (amenities, schools...).
For the rest of the page, the goal was to provide a high-level look at the builder as a brand.
3 primary content elements that we included on the landing page:
New communities coming soon
Brand element - testimonials, general info about amenities and builder
Contact - make it easy to get in touch right away, include a trackable phone number
Why does this approach to a grand opening campaign work?
This awareness-strategy helps promote the upcoming communities to an active audience to delay their buying process. Creating a "Coming Soon" landing page gives you a couple different opportunities:
It implies exclusivity. Many people get excited about the prospect of getting in early or being first to know about pricing or availability. It's very powerful from a psychological perspective.
You avoid the perceived "hard-sell" that a "Now Open" community can have. Users are much more inclined to see value, and sign up to get more information when it's on their terms.
You can target shoppers with a longer timeline. This campaign works really well for those who are considering relocation, giving them the chance to think about the future.
We've seen great results and return-on-investment for our clients using the digital groundbreaking campaign strategy.
A recent digital grand opening campaign had up to a 7.5% click-through rate on paid search for the home builder.
Landing page visitors converted to leads a rate of 17% for the first 6 months of 2019. This seriously outperforms the industry average visitor-to-lead conversion rate of 1-3%.
By separating paid inbound traffic from the main website traffic, we were able to get ROI data such as cost-per-visit, -lead, -appointment, and -sale down to the penny. We were then able to reallocate funds to the highest performing sources.
Investing in this type of upcoming community awareness-strategy allows you to take some of the pressure off your new community launches. A digital grand opening campaign will generate awareness and excitement, and give your new communities a focused online presence, even in their early stages. It gives you the ability to focus on new leads just for these new communities, without taking away from your overall goals on your main website.
Once you've got this strategy in place, you'll begin to see your team's hard work paying off, and be able to use the early momentum you created to get others off the fence and into the sales office. Over time, new community openings will be as routine as adding a new plan to your website.
If you'd like to know how we can apply this strategy (or others) to your company, just get in touch using the form below.