A version of this article first appeared in Professional Builder Magazine
Zappos has a unique approach to improving the customer experience.
Not long ago I visited the Zappos Headquarters in Las Vegas to learn how to improve home builder customer service. Zappos is an online shoe retailer with a worldwide reputation for memorable customer service. Like the Ritz-Carlton, they've built a culture around putting the customer first. This is something I believe the home building industry struggles with.
Also, like the Ritz, they have story after story of employees going above and beyond to make customers happy. One such story involved a Zappos call center rep spending over 10 hours talking to a customer on the phone. While the conversation certainly went beyond clothes and shoes, it still ended with the caller purchasing a pair of Ugg boots. As more companies move toward chatbots and automated support to reduce costs, Zappos' policy went the other direction. They make their phone number easy to find, staff it 24/7 with real people, and never limit call times. You can even press 5 for the joke of the day. Try it.
What is the story your buyers will tell their friends?
I believe the best definition of customer experience is "the story your buyers will tell a friend." Stories are powerful and memorable.
This is more important than ever because online reviews are the new referrals.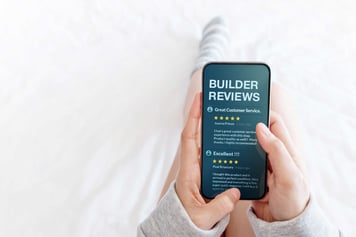 These "stories" are often what make it into Google or yelp ratings. As we know, review sites are often the first place shoppers look to see what kind of home builder customer service you deliver. It's easy to get bogged down in all the customer data and feedback metrics. A better approach is to shape the story your customers will tell about you.
A home is not a pair of shoes.
As home builders, it's easy to dismiss the customer service strategies of a shoe retailer. After all, buying a home is much different than buying a pair of shoes. Purchasing shoes is fast and easy. And it costs much less than a home. There's not as much emotion involved, because there's not as much at stake. Buy the wrong shoes and you get a blister. Buy the wrong home, and you could be miserable and broke. Shoes are a product. A commodity. Buying and building a house is an experience.
But homes are becoming more like a commodity. We use the same suppliers, same architects, and often the same trades. It's difficult to stand out from the crowd unless we become known for the stories our customers share about us.
Make a Personal Emotional Connection.
When buying shoes online, there isn't much of a story to tell. Unless you buy from Zappos. One method they use for shaping the stories their customers tell is called a Personal Emotional Connection (or PEC for short). This is something builders could use as well.
Here's how PEC works to improve home builder customer service:
Zappos employees are always on the lookout for what is important to the customer. Their mission is to learn enough about them to make an emotional connection. The best way to illustrate this is through the PEC Station I saw at Zappos HQ. If an employee learns that it's a customer's anniversary, they walk down to the PEC Station and grab a gift box with flowers.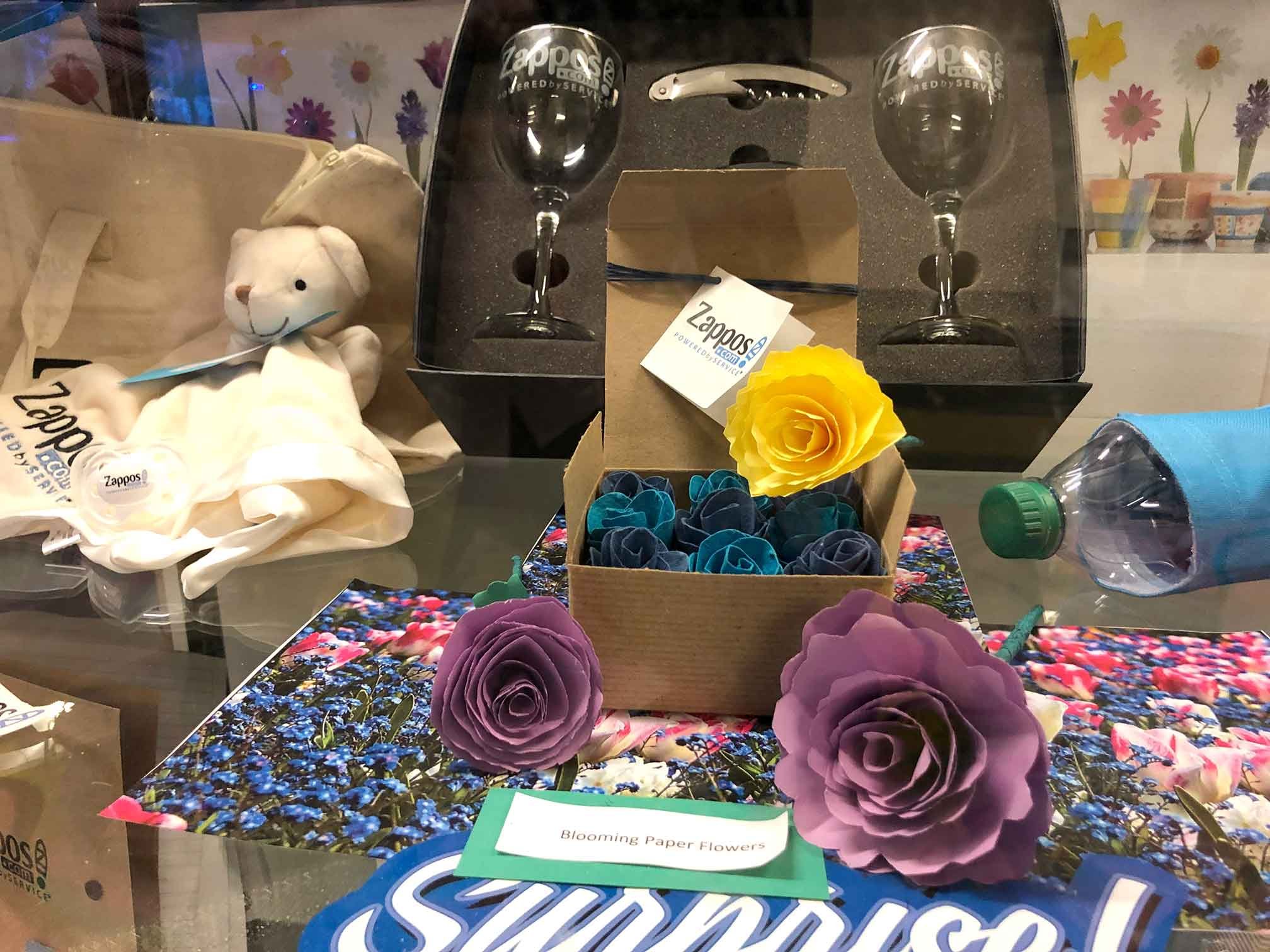 There's even a physical mailbox right there to put it in with stamps provided. The PEC Station has all kinds of swag employees can send. Like dog toys, baby rattles, wine glasses - you name it. All the things that are relevant to make a personal connection with a customer.
In home building, there are so many moving parts, and so much can go wrong.
Many builders don't understand how to start creating memorable customer service stories.
Home buying is such a long journey. So it's best to think about how our mind creates stories.
Nobel-winning psychologist Daniel Kahneman explains we actually have 2 selves: the experiencing self and the remembering self. The experiencing self knows only the present as we experience each moment. The remembering self is the storyteller in us. It disregards all the details that aren't so "memorable" in favor of moments when we're more emotionally engaged.
The most practical application of this is to apply Kahneman's "peak-end rule" to make the experience more memorable.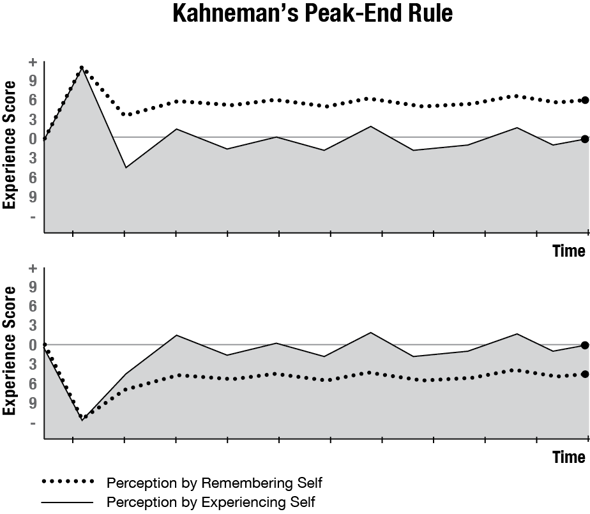 The story we remember from an experience (like buying and building a home) will be shaped by 2 things:
The most significant moments or

peaks in the journey. These could also be valleys, like the 2nd example above.

How the experience

ended

. These are the moments that matter, and opportunities to design a climax, celebration, or ending to the story.
Key Takeaway:
---

Home builders create more memorable experiences by focusing on the remembering self. Bumps will happen along the way. But most of them will be forgotten if you minimize the valleys, maximize the peaks, and finish strong.

---
Understand the most important moments in the home buyer's journey.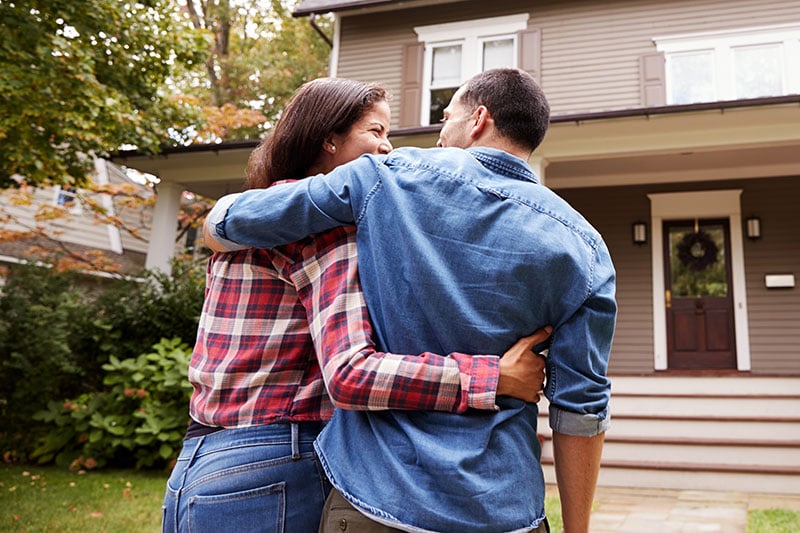 To design the stories we want our customers to tell, there are key moments in the home buying journey that you should focus on:
Get the basics of the home right. If the shoe doesn't fit...no one wants to wear it. That means a clean, complete home. Pay attention to details like the driveway and vacuum lines on the carpet.

Design "camera-worthy" moments that will be remembered as peaks. The highest peak in the journey is always during the sales process. Other big ones are during design selections and walk-throughs. Walks tend to be exciting reveals for customers, so find ways to celebrate them.

Dedicate resources to a better ending. This means focus on amazing closing experiences. And use warranty requests as an opportunity for personal emotional connections.

Finally, focus on how you make them feel. This can be fun when you involve front-line employees. Keep a list of what's most important to each customer. Empower everyone to use the list to do something meaningful and special. Build a culture of going above and beyond by doing something personal and unexpected. These will become the stories your customers will share about building with you.