Millennials are forcing home builders to change the way they do business (especially as it relates to home builder marketing)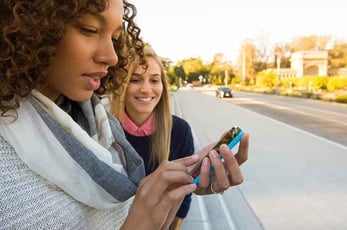 The Millennials have arrived – it's no secret. And they won't settle for anything less than a great experience, whether it's transportation (Uber), travel (Airbnb), or the home buying experience. There's no shortage of data to support this.
But what does it mean to new home builders? And how does it affect home builder marketing?
Since that's our focus at the Bokka Group, these questions (as well as the new home buying experience) are something we spend a lot of time researching. The leading researchers are providing compelling cases for disruption in this industry. And the top response we hear from home builders is "we just need new product Millennials will buy." Which may be the case for some builders. And combined with good market research it can certainly lead to improved home builder marketing and increased contracts. But this is a shortsighted solution, as it doesn't take into account home buying experience.
Millennials buy homes differently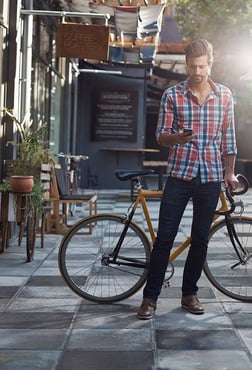 It's worked fine for past generations focused on homeownership as a status symbol or a place to put more stuff. But Millennials are very different. The sheer number entering the workforce (some estimates put them at 75% by 2025) is shocking. But the real shock will come to builders that don't consider the values behind Millennials' spending power. According to a 2014 Pew study only 19 percent of Millennials agreed with the statement "most people can be trusted." Add to this their core values of authenticity, autonomy, and empowerment (via technology and social access) and the balance of power in a new home sales/construction situation shifts from builder to buyer.
Here's a hypothetical example of this new home buying experience, and how it challenges current home builder marketing and sales practices:
Let's say Lynn buys a home from you and experiences a construction delay as a result of the current trade/labor shortage. At the same time another buyer, Jessica, experiences the same problem. But Jessica started a blog about her home buying and building experience which has other followers considering buying from you. And her blog comes up in search results higher than your "testimonials" page.
Who is most likely to get the preferred treatment? Jessica, of course. And her unbiased blog could prove to be a better source of business than many of your PR & home builder marketing strategies. But this can be a slippery slope for most builders today because it's putting the buyer in control of the experience. Few other industries have as many moving parts as home building. And even fewer have such a lasting impact on the life of the buyer.
Millennials have much higher expectations for their purchase experiences across the board. And they demand a better home buying experience.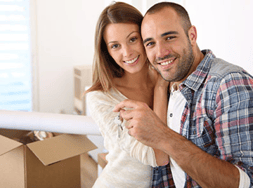 The example above is happening today in one form or another. If it's not on a blog, it's on Yelp or Facebook or pissedconsumer.com. It's already changing the way new home construction companies do business because these are the new referrals. And the solution is not to challenge customers when they're vocal about their home buying experience. It's more introspective than that. Millennials see through hype and marketing-speak when they encounter it online, and value honesty from the beginning. It's important to note that they gravitate toward companies with corporate social responsibility and values similar to their own.
A better home buying experience means real competitive advantage
These shifts in consumer attitudes driven by Millennial values will give corporations no choice but to deliver on a commitment to make the world a better place (one cause at a time). Companies will also have to behave more nicely than they are accustomed to in order to deliver those results. For any home builder marketing to Millennials, that means investing in a home buying experience unlike what has been provided to date. It won't happen overnight. But those that do will have a distinct competitive advantage in an age where new home construction is becoming commoditized.
Just as Peter Drucker predicted more than two decades ago, the surest way to ensure the failure of a firm's economic performance in the Millennial era that is now emerging is to focus solely on profits. Because a company's future ultimately rests on the loyalty of its customers to the values the company represents.
We believe in a better home buying experience
At the Bokka Group, we believe that the current home buying experience is unsustainable. We believe this so strongly it's become our mission to improve the new home buying experience in everything we do. From researching what causes customers to buy from a specific home builder to evaluating the home buying (and selling processes) for the top builders in the country. We're in the business of changing the customer experience for the better.