Every year we begin our planning, we find ourselves as an industry asking very different questions than we did just one or two years ago.
As housing continues to show signs of recovery in markets around the country, many home builders are faced with new challenges:
How will we meet new demand?
How will we staff appropriately to manage new leads?
How can we create a more efficient process for managing leads?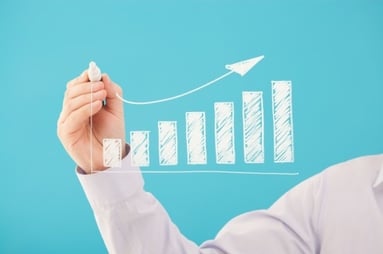 As an industry, we have never experienced a time of economic expansion in the age of social media and blogs. We have spent the last several years diversifying our lead streams in as many places as possible (Facebook, Twitter, blogs, SEO, email, press releases, paid search) in an effort to meet our sales goals.
As a result, we have developed an unprecedented number of lead generation channels and ways to engage those leads. However, most of us have never had to answer the questions of how to scale when demand through social, search, and content marketing exceeds our resources of time, staffing, and money.
That is, until now.
A New Set of Questions
As we create our marketing budgets for 2013, the question will not be whether we as an industry should be investing in social media or search, video or mobile. The question will be, "How can we invest in efficient marketing systems that enable us to scale to meet demand?"
Creating marketing efficiencies enables us as an industry to leverage current resources to meet demand during the expansion and contraction of a recovering housing market. It also enables us to do so without compromising customer satisfaction, employee retention, or brand (simply: how to deliver on what we say we're going to do).
Marketing planning for 2013 requires that we toss out the old list of questions ("How will we survive?") and begin with a fresh sheet of paper for some exciting new questions ("How will we grow?"). It also requires that we take a critical look at all of our marketing channels and processes, and develop a willingness to boldly edit out inefficient me-too marketing in favor of asset-based initiatives that enable sustainable, intelligent scalability.
How scalable is your organization? How efficiently do you attract, nurture, and convert new leads? If you experienced a 20% increase in sale volume in the next six months, would you be able to meet that demand and maintain the highest level of service for leads, prospects, buyers, and homeowners?
In the next few months, we'll be looking at ways to invest in the systems, processes, and tools that enable home builder organizations to meet new demand through better marketing efficiencies.