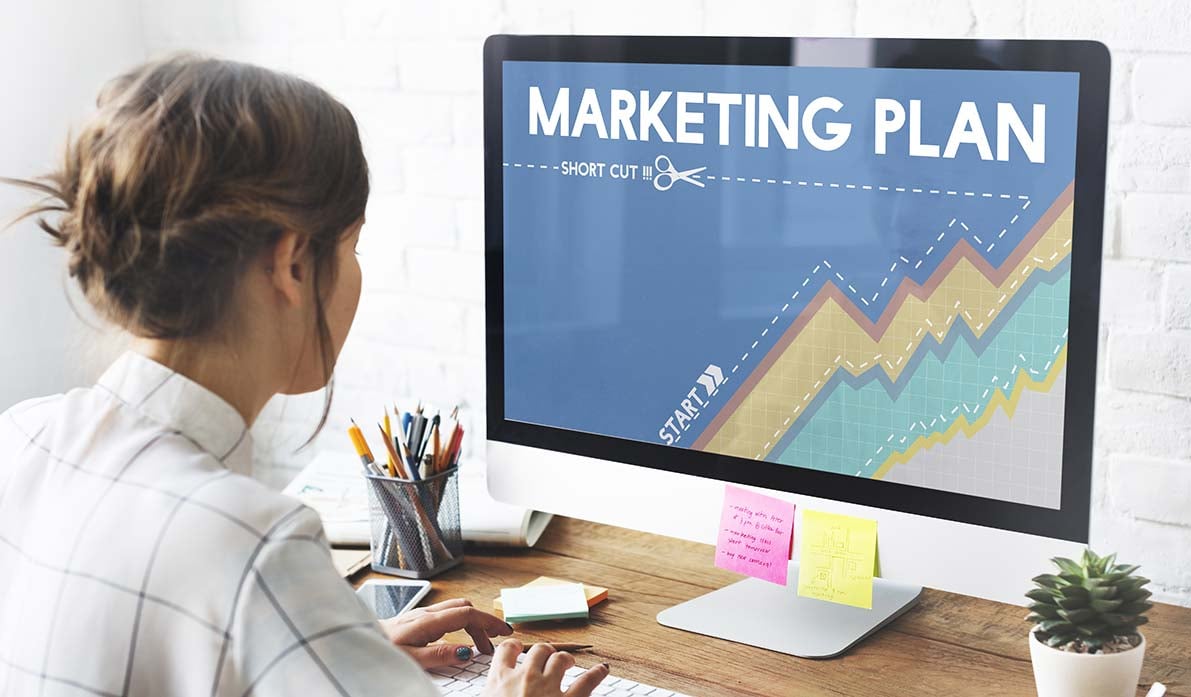 At Bokka, we understand the challenges that home builders face when it comes to marketing their businesses. With so much competition in the market, it's important to stand out and attract potential customers. That's why we've put together this comprehensive guide to creating a home builder marketing plan.
What is a Home Builder Marketing Plan?
A home builder marketing plan is a strategic document that outlines the steps you will take to promote your business and attract new customers. It should include a detailed analysis of your target market, a breakdown of your marketing budget, and a timeline for implementing your marketing activities.
Why is a Home Builder Marketing Plan Important?
Having a solid marketing plan in place is crucial for any business, and home builders are no exception. A marketing plan helps you focus your efforts and allocate your resources effectively, ensuring that you are targeting the right audience and achieving your desired results. It also helps you track your progress and measure the success of your marketing efforts.
5 Steps to a Successful Home Builder Marketing Strategy
Step 1: Conduct a Market Analysis and Develop Personas
Before you can start marketing your home building business, you need to understand your target market. Who are you trying to reach? What are their needs and preferences? What are they looking for in a new home?
To get a better understanding of your target market, consider the following:
Conduct a market analysis to gather data on demographics, economic indicators, and trends in the housing market.
Use this information to identify opportunities and develop strategies that will appeal to your target audience.
Develop personas to represent different segments of your target market. These are fictional characters that represent the traits, goals, and challenges of your ideal customers.
For example, if you are targeting young families, you might create a persona named "Sarah" who is a 35-year-old mother of two with a household income of $80,000 per year. Sarah is looking for a spacious home with a backyard and is concerned about the quality of the local school district.
Another example might be a persona named "Mike," who is a retired 65-year-old with a household income of $50,000 per year. Mike is looking for a smaller home that is easy to maintain and is interested in energy-efficient features.
Having well-defined personas can help you better understand your target audience and develop marketing strategies that will resonate with them.
Step 2: Set Agile, SMART Marketing Goals
Once you have a clear understanding of your target market, the next step is to set specific, measurable, achievable, relevant, and time-bound (SMART) marketing goals. These should align with your overall business objectives and be specific enough to guide your marketing efforts.
Today's homebuilding marketer wears a lot of hats, so we recommend an agile approach to make it less daunting.
The agile process is a flexible, iterative approach to project management that allows you to quickly respond to changing requirements and priorities. It can be especially useful when setting marketing goals, as it allows you to remain flexible and adapt to new information as it becomes available.
To set marketing goals using the agile process:
Start by identifying your overall business objectives. These should be broad, long-term goals that align with your mission and vision.
Break down your business objectives into smaller, more specific goals. These should be specific, measurable, achievable, relevant, and time-bound (SMART) goals that guide your marketing efforts.
Prioritize your goals based on their importance and potential impact.
Review and adjust your goals regularly, using data and feedback to inform your decision-making.
For example, a goal for a home builder using the agile process might be to increase website traffic by 20% in the next six months. This goal is specific (increase website traffic), measurable (by 20%), achievable (with a reasonable amount of effort), relevant (to the business), and time-bound (in the next six months). However, if new data becomes available that suggests a different approach would be more effective, the goal can be adjusted accordingly.
Using the agile process allows you to remain flexible and adapt to changing circumstances, ensuring that your marketing efforts are always aligned with your overall business objectives.
Step 3: Develop a Marketing Budget
Now that you know what you want to achieve with your marketing efforts, it's time to decide how much you are willing to spend to achieve those goals.
Developing a marketing budget is an important step in creating a homebuilder marketing plan. It helps you allocate your resources effectively and ensures that you are making the most of your marketing efforts.
When developing your builder marketing budget, consider the following:
The amount of money a builder should invest in marketing will depend on a variety of factors, including the size of the company, the target market, and the overall marketing strategy.
In general, small builders may need to allocate a larger percentage of their revenue to marketing in order to compete with larger builders.
Industry experts recommend that builders allocate between 5% and 15% of their revenue to marketing, although the exact amount will depend on the specific circumstances of the builder.
Larger builders may be able to allocate a smaller percentage of their revenue to marketing, as they may have more resources available and may be able to reach a wider audience through more expensive marketing channels.
It is important for builders of all sizes to carefully evaluate their marketing efforts and ensure that they are getting a good return on their investment.
Sample Home Builder Marketing Budget
With that in mind, here is a sample inbound marketing budget breakdown for small to medium-sized home builders:
Social media advertising: $500+ per month
Email marketing: $250+ per month
Real estate websites (e.g. Zillow, Realtor.com, BDX): $1,500+ per month
Content marketing (blog posts and articles): $750+ per month
Pay-per-click advertising: $1,500+ per month
Traditional advertising (print ads and billboards): $1,500+ per month
Referral marketing (customer referrals, gifts, and word-of-mouth): $1,000 (cost-free, but encourage satisfied customers to refer friends and family)
Example: Total monthly inbound marketing for builders' budget: $7,000+
Keep in mind that this is just a sample budget, and your actual budget will vary based on your specific business needs and sales goals. It's important to review your budget regularly and adjust as needed to ensure that you are getting the best return on your marketing investment with a cost-per-lead style report.
Step 4: Identify Your Marketing Channels
There are many different channels you can use to reach your target audience. Some options include:
Website
Email marketing
Social media
Pay-per-click (PPC) advertising
Search engine optimization (SEO)
Content marketing
Display advertising
Video marketing
Interactive marketing
Visualization tools
Marketing automation
Personalization
For a more extensive list with descriptions, check this out.
It's important to choose the channels that will be most effective for reaching your target market and achieving your marketing goals. You may want to use a combination of channels, depending on your budget and resources.
Step 5: Create a Marketing Calendar
A marketing calendar is a schedule of all your marketing activities, including the dates and details of each activity. This helps you stay organized and ensures that you are consistently promoting your business.
When creating your marketing calendar, consider the following:
The timing of your marketing efforts (e.g., do you want to focus on certain seasons or holidays?)
The frequency of your marketing activities (e.g., how often do you want to send emails or post on social media?)
The resources required for each activity (e.g., do you need to allocate budget for your marketing calendar, it's time to start implementing your marketing plan. This involves executing the activities you have planned, tracking your progress, and adjusting your efforts as needed.
To get started, here are a few tips:
Utilize social media (and paid social, such as social ads) to reach a wider audience and engage with potential customers.
Create a strong presence on review sites such as Yelp, Google, and Facebook. Respond to any negative reviews and encourage satisfied customers to leave positive reviews.
Develop a content marketing strategy that includes blog posts, articles, and email newsletters. Use these to showcase your expertise, share industry insights, and build trust with prospects and homeowners.
Consider investing in pay-per-click advertising to reach a targeted audience.
Don't neglect traditional marketing channels, such as print ads or billboards. These can be effective for reaching a local audience and driving traffic to your website and sales offices.
Creating a home builder marketing plan may seem like a daunting task, but with the right strategies and some planning, you can effectively promote your business and attract new customers. By conducting a market analysis with personas, setting SMART marketing goals, developing a budget, identifying your marketing channels, and creating a marketing calendar, you can create a comprehensive plan that will help you stand out in a crowded market and sell more homes.
If this seems daunting, we can help.
At Bokka, we've been helping builders utilize proven home builder marketing strategies to grow their businesses for over 20 years. We have a team of marketing experts who can help you develop and execute a marketing plan with a strategy tailored to your specific business needs. Contact us today to learn more about how we can help you succeed.