How well do you understand your marketing data?
A data driven marketing approach gives home builders the ability to lead confidently with a clear understanding of return-on-investment from each individual builder marketing channel, whether online or offline.
Benefits include:
Save tens of thousands of dollars on underperforming marketing each year
Re-allocate dollars from underperforming marketing to high conversion activities
Accurately project sales to investors based on clearly defined sales funnel goals and metrics
Ability to identify trends months ahead of the competition and change course as needed
So what is data-driven marketing, and how does it help large home builders and their marketing teams manage more effectively?
Case Study: Starward Homes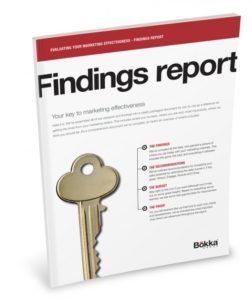 When Ontario, Canada based builder Starward Homes approached The Bokka Group earlier this year to evaluate their home builder marketing efforts, they had a multi-tiered approach that included online marketing as well as print, radio, television, signage (including billboards), and direct mail. Additionally, the fourth generation builder had multiple touch points including phone, email and web opt-in. This complex framework made it difficult to determine the true conversion rate and ROI of each channel specifically.
By implementing comprehensive tracking tools for all media over a 45 day period during the marketing assessment, the Bokka Group was able to quantify the ROI of each marketing spend, identify and eliminate underperforming media, and reallocate those dollars to other areas that were producing a higher return for the builder's investment.
A Focused Approach
Today, home builders are encouraged to "be everywhere" in an effort to cast a wide net to capture more leads and potential buyers. This can include social media, Adwords, print, blogs, radio, signage and more.
But the truth is that it is not as important for home builders to be everywhere as it is for them to be in the places that produce the highest return for their product, their market, their goals and their audience. By using data to identify which marketing activities are producing the highest conversion of leads and sales, home builders have a roadmap to produce the highest return at the lowest cost.
We help builders create success through a data-driven marketing approach with home builder marketing services.