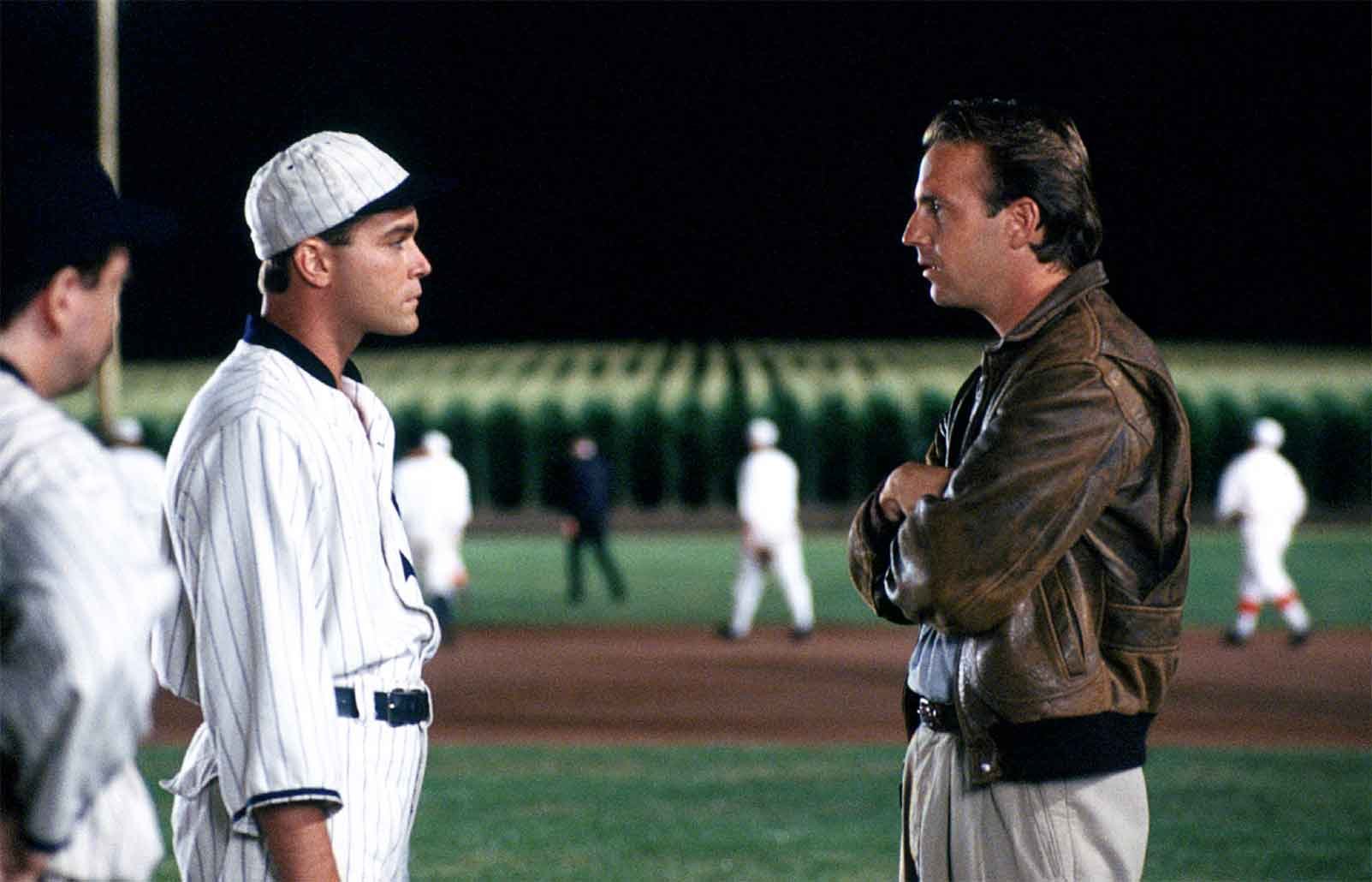 For you Kevin Costner fans (pre-Yellowstone), you're probably familiar with the story of Ray Kinsella in the movie Field of Dreams. There was the voice in his head saying, "Ease His Pain." In the movie, Ray finally realizes a pain point that's always been present but is covered up by everything else around him. Unfortunately, this makes it hard to see what that pain is.
When building homes, this is our Field of Dreams. We can get caught up in the day-to-day pressures of staying within budget, managing trades, and waiting on materials to deliver a home on time. Sometimes we get so caught up in these pressures we don't realize the pain our home buyers are going through during this process.
If we want happy customers (and good reviews/referrals), we must focus on our customers' pain and observe what kind of experience we deliver. For example, through our research at Bokka (and exposed through our popular Journey Mapping exercises), we've learned that the number one pain point home buyers have in building a new home is poor communication during construction. So what is the solution to ease the pain for our home buyers?
In a previous article on communication, I talked about the challenges buyers face when building a new home. What are the different factors that cause friction? There's a lot of uncertainty about the building process and the frustrations home buyers experience watching their homes get built.
Communication is Right at the Top of the "Pain" List.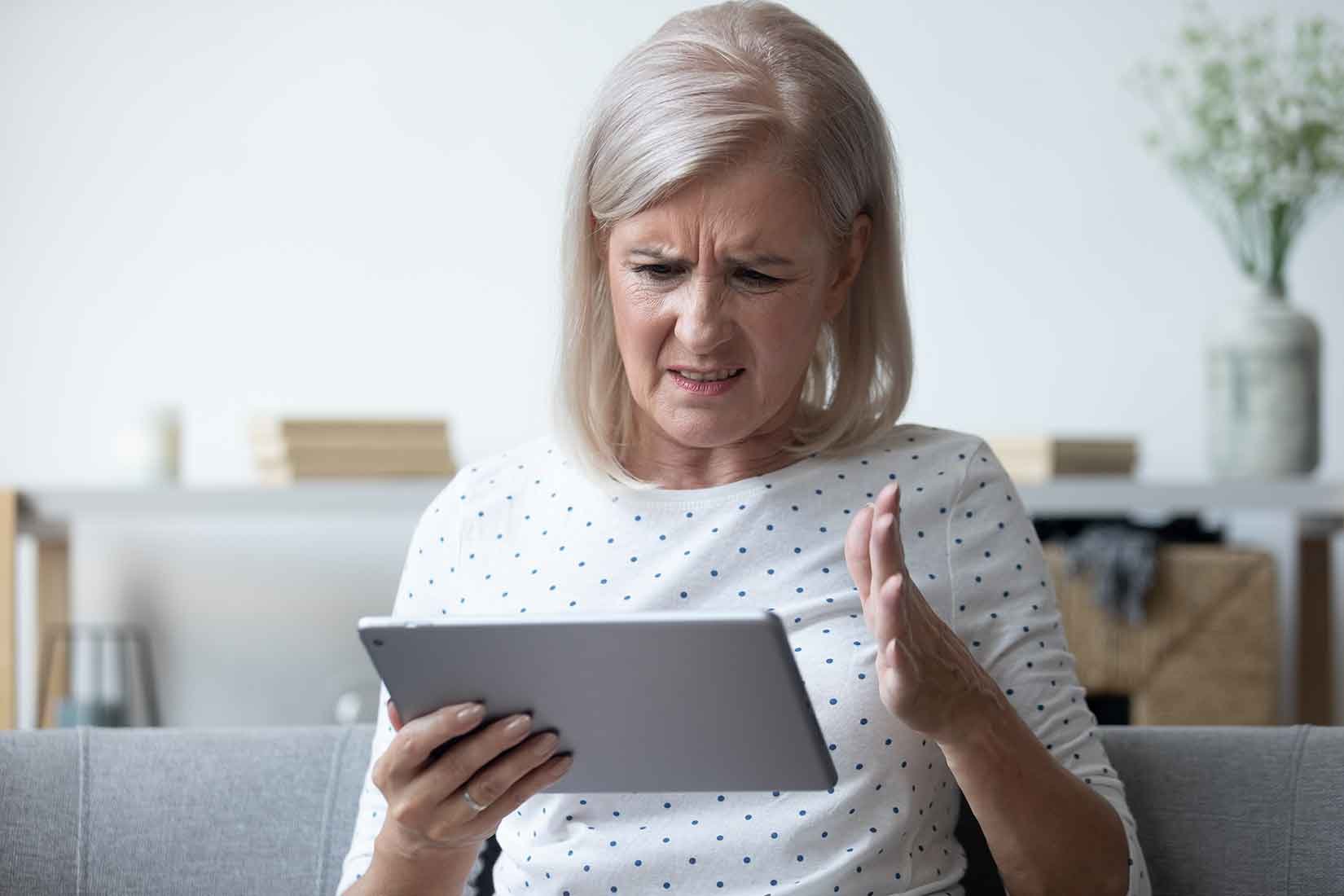 From the builder's perspective, we understand the challenges you face when communicating with home buyers.
One of those challenges is who should be the point person for providing the customer with construction updates.
For example, is it the Sales team's responsibility or the Construction team's? Also, who has the time to visit with home buyers when there are homes to sell and build?
As builders, we feel we have communication systems in place when it comes to updating customers on the progress of their homes. Unfortunately, most builders are not exactly getting it right. How do we know? Recently Zillow interviewed over 6,000 new home buyers about their building experience and found the number one pain point home buyers have while going through a building process is the lack of communication during construction. It lacked consistency and accuracy. It seems to be a task that gets handled "when you find the time." Home buyers don't understand what they are witnessing, and builders don't take the time to share their expertise enough to satisfy their buyers.
Homeowner Portals vs. Proactive Communication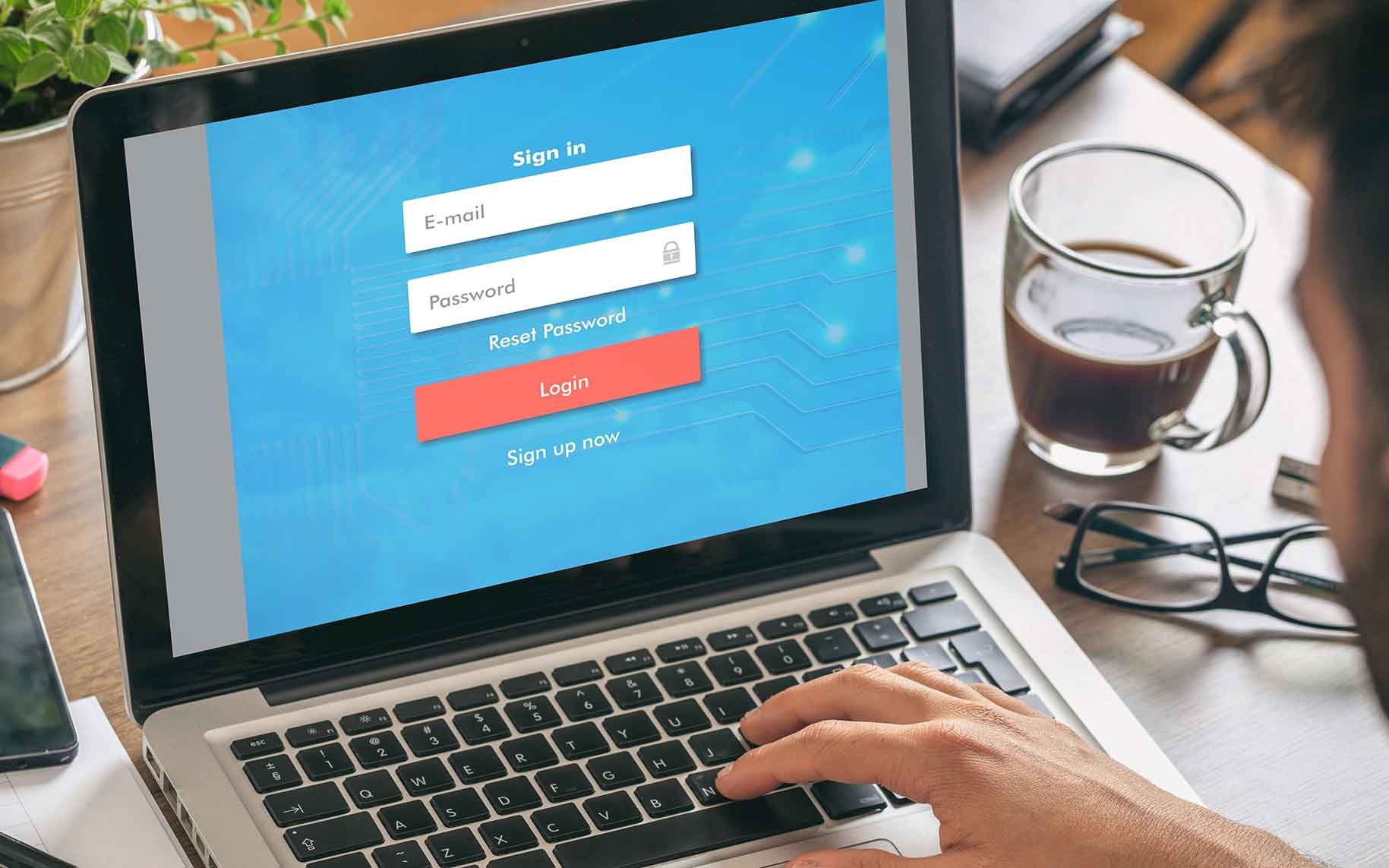 The creation of homeowner portals on our websites is a great concept. Homeowner portals allow builders to share construction schedules and secure documents (i.e. purchase agreements, design selections, HOA docs, change orders, etc). It is a one-stop shop for everything related to the customer's home. The home buyer is provided a link and password to access the information. Buyers are informed that all their documents will live in their portal to access anytime they need to. This idea seemed to solve the communication issues and invite buyers into the process.
However, this puts the responsibility on the customer to figure how to find the things they are looking for. It can be challenging for them to log in to their portal and dig through all the documents to find the necessary information. This is if they remember their password over the 8 to 12 months it takes to build their home. Those of you targeting active adults know exactly what I mean. This is another source of frustration for your buyers.
Instead, most buyers still just call their sales rep to get a quick answer or drive by to see it for themselves. So, if your buyers are not logging into their portal, are you really communicating with them?
Another challenge that our research uncovered is that construction schedules found in the majority of home buyer portals are not accurate.
I think this one might have hit a nerve. Although we know construction schedules are very fluid with supply chain backlogs and labor challenges, staying on top of the schedule remains a challenge. Construction teams are not updating their schedules daily; therefore, home buyers logging into their portals receive inaccurate information. This is just another friction point. The result is you have a home buyer losing confidence in their builder. And this causes anxiety and stress.
Proactive Communication
Homeowner portals are great as a repository for information, but they fall woefully short as a proactive communication tool. We hear from builders about the low communication scores they're getting on their surveys. A common builder response is, "we invested tens of thousands of dollars in this system - why aren't people using it?"
We know that buyers really really want to see the progress of their homes being built.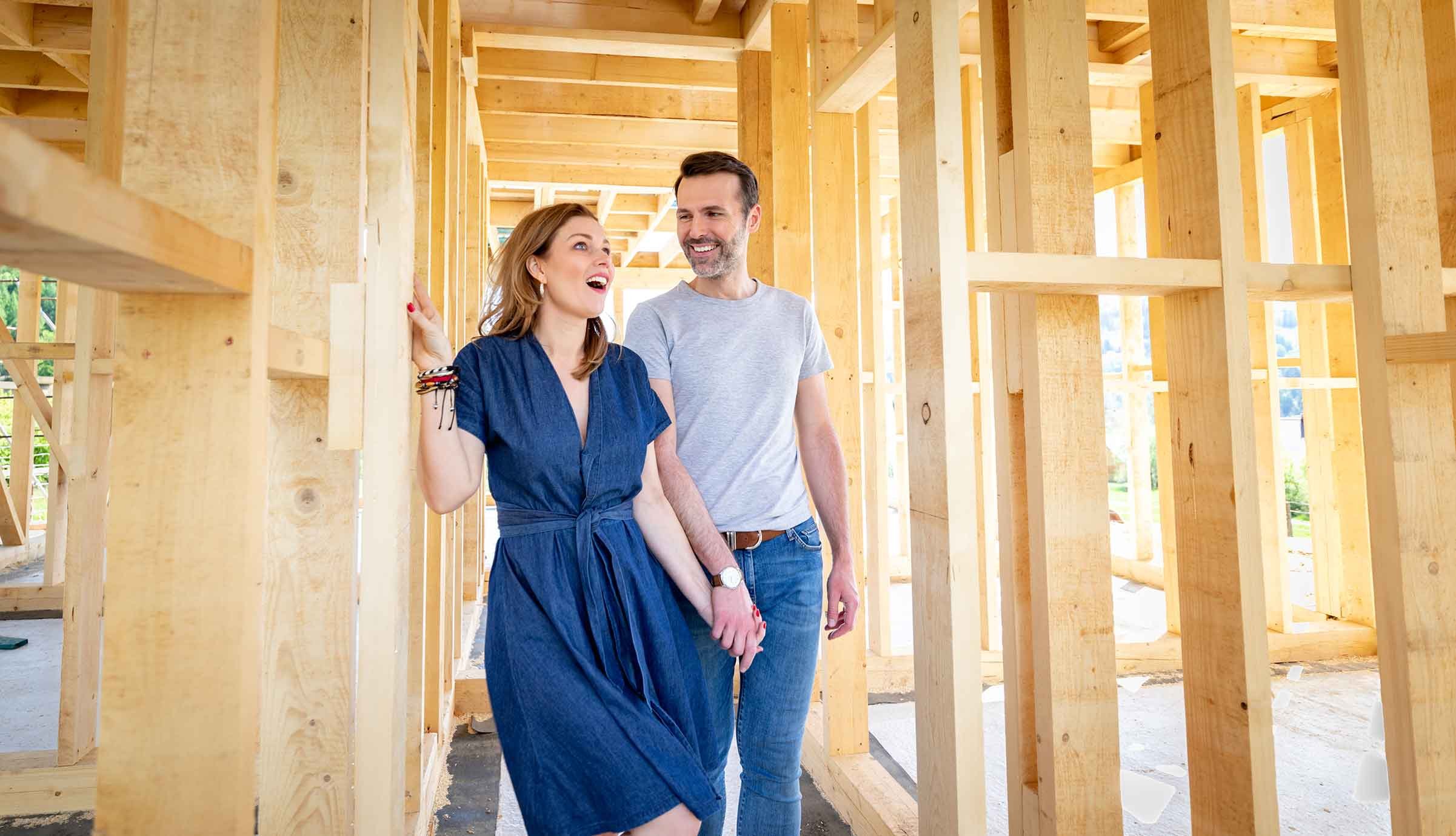 But they also want to understand the process. Buyers want to be educated so they feel like they're part of the process of building their homes. They will, in turn, talk to their friends and family about it with pride. A major part of the builder's role is to communicate with our buyers proactively.
Proactive communication is what buyers have been asking of us for years. When you start the conversations, especially the tough ones like "waiting on materials," "getting through inspections," or any other significant delays, it becomes an easier conversation when you are proactive instead of reactive with the news.
Ease Your Home Buyer's Pain
There are two big communication challenges here:
Homeowner portals are not the only answer to effective (or proactive) communication.
Finding a solution that fits into your daily routine with little to no disruption is tough.
At Bokka, we love to advise our builder partners on the best technologies for improving customer experience. But when it comes to addressing these 2 challenges with something already on the market, we just couldn't find a good solution.
Maria, a new home buyer, was interviewed by Zillow about her home-building experience. Maria's sentiments reinforce the need to find a better communication tool to help deliver real-time updates. Maria said, "More than anything, stick to consistency, transparency, and communication. It would be great if there could be an app that is streamlined communication where you could show in real-time what you're doing, considering your prospective buyers won't be able to be there [at the community] all the time."
So we decided to build one. We started with the premise of "what if there was a simple app that solved the communication problem and delights buyers in the process?"
Builder Signal - an App for Construction Updates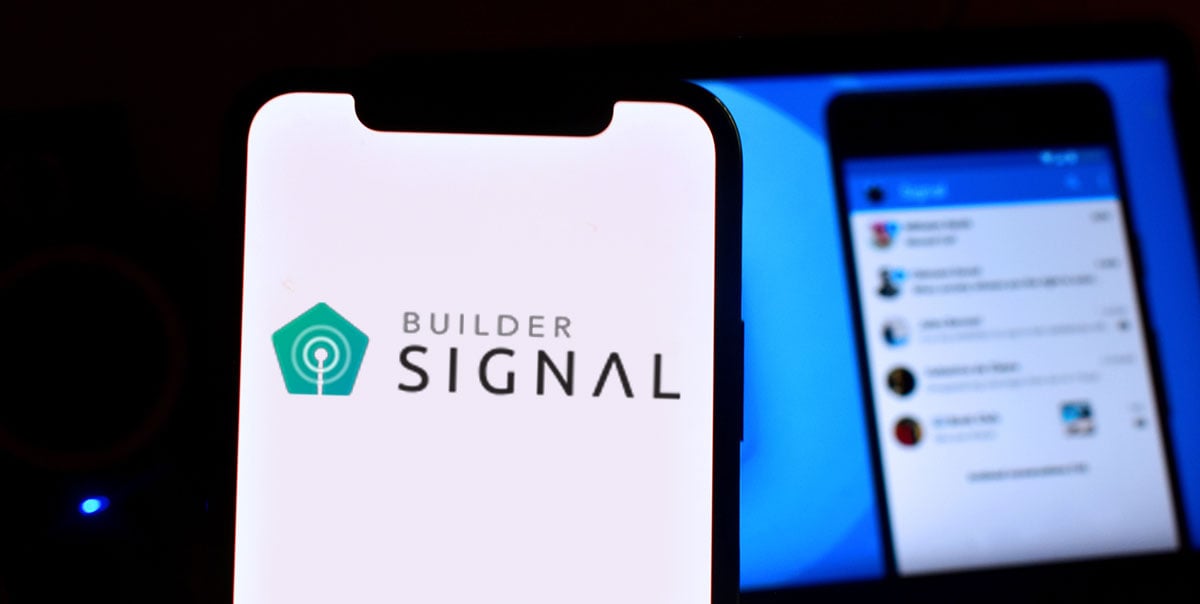 Solving the communication problem is the reason we developed Builder Signal. It's an easy-to-use tool for builders to deliver what home buyers have been asking about for years. Providing weekly updates for your home buyers using the construction update app blends into your team's regular site management routine. With over 60 builders sending tens of thousands of updates, Builder Signal has quickly become an essential communication tool that provides real-time updates to buyers interested in seeing the progress of their homes.
Monitor Your Teams Activity with the Administrative Dashboard
Now, for the very first time in home building, builders can monitor their team's activity in real-time with an inclusive dashboard. It will undoubtedly bring consistency and efficiency to your construction updates as well as accountability. As one builder shared with us, "This is solving a problem that I didn't even know I had."
An Extra Benefit
There is another benefit to using the Builder Signal app. Whether your Construction team or your Sales team is the one sending the buyer updates through the app, it will reinforce the behaviors you are looking for from your team, and that is to be walking your homes more regularly, and for sales, it is reassuring to your buyers for them to see their sales representative walking the community.
Home Buyers Have Their Very Own Website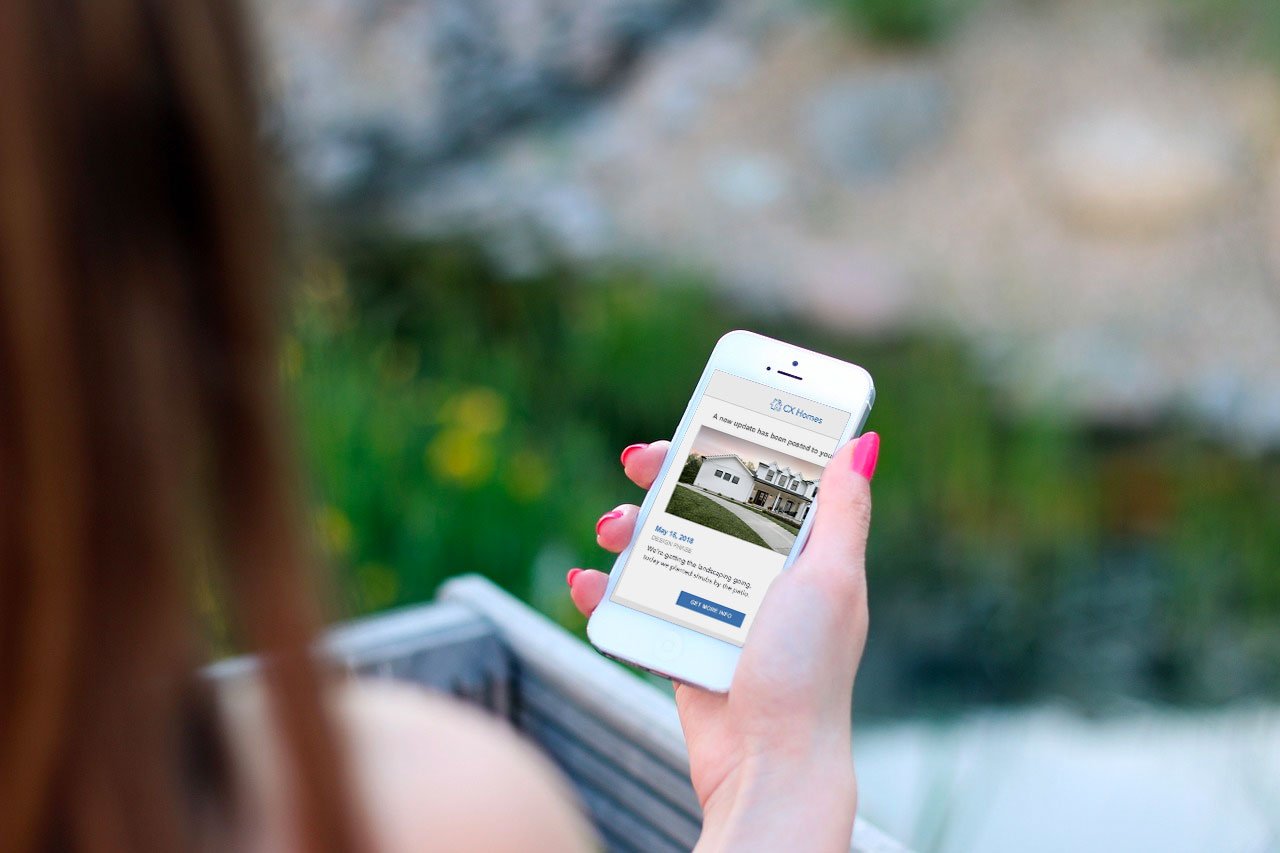 The Builder Signal app includes a personalized website for each buyer where all your home buyers can go to one place to follow their home activity. No more digging through emails trying to find that one photo. It is all on display on their personalized website that can be shared with friends and family. You can also communicate with your buyers about what they should expect during each stage of construction. As a result, your buyers will learn something during construction, reducing the inherent anxiety that buyers tend to experience during building.
In conclusion, Builder Signal addresses the most significant pain point your home buyers have when purchasing a new home. You will be delivering clear, real-time updates, and you have an opportunity to educate your buyers along the way. The included Administrative dashboard provides you an opportunity to see in real-time how your team is doing. No more wondering if the team has made their weekly updates. With Builder Signal, you will ease your buyer's pain while bringing more efficiency to your team.
5 Biggest Benefits of Builder Signal for Builders
1) More Productivity - It will increase your team's productivity by saving time while sending weekly updates.
2) Heightens Accountability - for the first time in home building, you can monitor your team's activity with the Administrative dashboard. No other program provides this.
3) Personalization - It will help you personalize and bring consistency to your weekly communications
4) Drive More Traffic - Aided by your builder logo and a link back to your website, visitors to your home buyer's website will increase traffic to your website and visitors to your model centers
5) Referral Rates - Strengthens your testimonials and your referral rates.
6) Bonus: Stronger NPS Scores - Builders have shared with us that they can tie greater NPS scores to the use of Builder Signal.
Give Builder Signal a try. It will bring efficiency to your communication, delight your homebuyers, and positively impact your survey scores. Send me a message, and I'll set you up with a free trial. No strings. You'll be able to watch it "ease their pain" while improving your satisfaction scores.