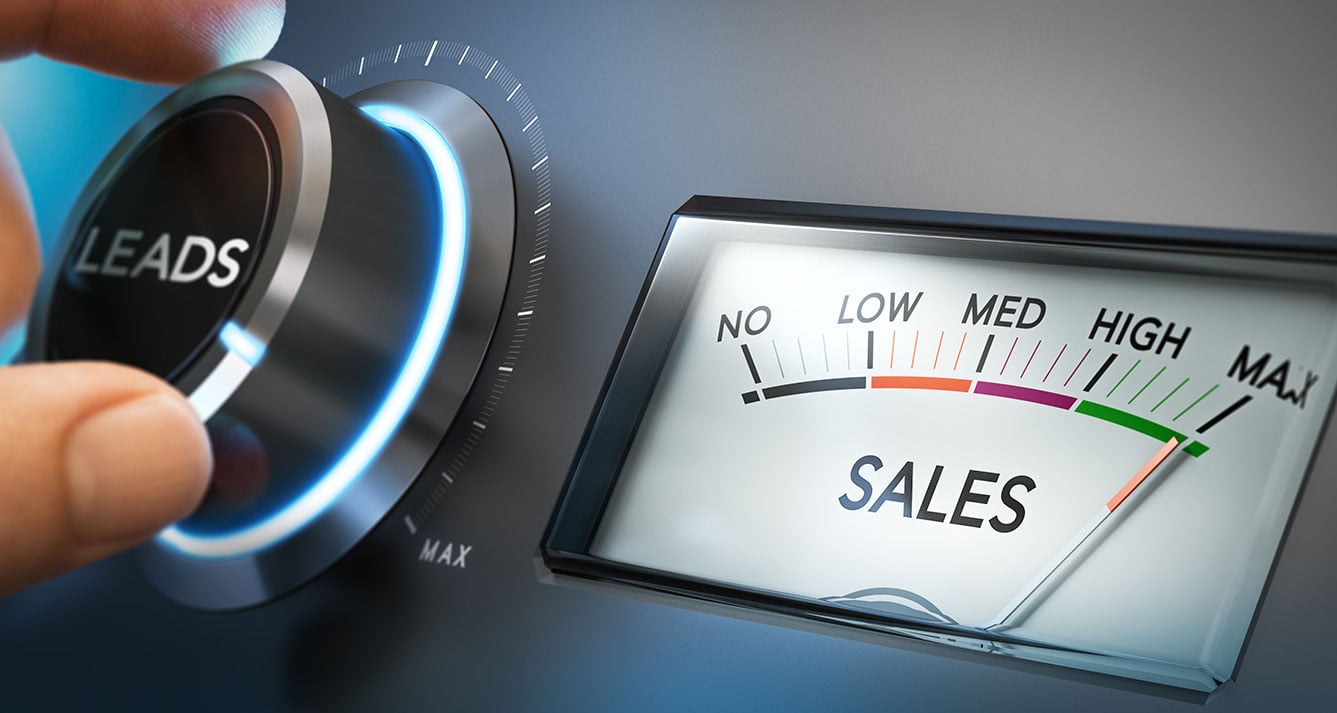 If you're a home building marketer, you may have asked yourself, "Why are the visitors to my website not converting to leads?" Well...you're not alone.
Recently, a builder scheduled a consultation with us, having the same dilemma. They came to us, saying "I need to increase my website engagement. I'm spending money to get more traffic to my site, but I'm just not getting many leads."
The first question we asked in response was, "Well, what's unique about you versus your competition?" They proudly told us how much they'd invested in the design studio experience and online visualization tools. In comparison, their competitors were old-school and expected all prospects to come into a model.
Looking at their website home page, we saw generic messaging that talked about "high-quality construction," and "great value." Which happen to be the same messages used by their competitors.
Home buyer expectations have changed.
Home buyers don't get excited about quality or value as selling points anymore. They can see through it when they're being sold to. They're making the most expensive purchase of their life – quality and value are expected. There are a lot of other builders out there. In order to keep your web visitors interested enough to take the next step, you have to stand out, not blend in.
Instead of selling to them, you need to help them buy.
With the decades we've spent in this industry, we've learned that people don't always buy the best products and services. They buy products and services that are communicated the clearest. It's your job to understand who your audience is, and tell them how you're going to solve their problems.
So if you're wondering why your website isn't performing the way you'd like it to, chances are you should revisit what makes you unique and how that is being communicated on your website.
Effectively communicate your brand and attract more potential customers by answering these 3 questions on your website.
It's one thing to know what your brand is -- AKA who you are and what you do well. But it's another thing to have your potential customers understand that too.
To facilitate better brand communication, there are three crucial questions that your customers should be able to answer. And they should be able to answer it within five seconds of looking at your website if you expect them to buy from you.
What do you offer?
How will it make my life better?
What do I need to do to buy it?
Your prospects should know who you are, what you offer, and how they can get it. It's not just about communicating how great you are. It's about reframing your brand as something that's relevant to your customer.
Want to attract better visitors and convert more leads with your website? Here's how to do it.
At Bokka, we use a framework called BrandScript to help builders clarify their brand messaging and effectively communicate it to their target audience. This process is particularly useful for home builders looking to improve leads on their websites.
Identify your USP.
One of the key steps in the process is identifying the unique selling proposition (USP) of a home builder's business. This involves figuring out what makes your company or process different from your competitors, and how you can solve your customers' problems or meet their needs in a unique way. By clearly communicating the USP on your website, home builders can attract leads who are specifically looking for what your company has to offer.
Document your target personas.
Another important aspect of the process is defining the target audience. For a home builder, this could include identifying the characteristics and needs of the people most likely to be interested in your services. By understanding the target audience (or personas), home builders can create website content that resonates with those leads and effectively addresses their concerns or questions.
Write your brand script as a story.
In addition to the USP and target audience, the process also involves developing a brand story, which is a narrative that conveys the essence of how you solve your customers' problems.
For a home builder, this could include highlighting your commitment to quality assurance, sustainability, or customer service. By sharing this brand story on your website, home builders create an emotional connection with leads and differentiate themselves from competitors.
Overall, implementing the BrandScript process can help home builders improve leads on their website by clarifying their brand messaging, attracting leads who are specifically interested in their services, and creating an emotional connection with them.
If you have the time and resources, this is something any home builder can do themselves. It just takes putting yourself into the shoes of your customers and asking "What's In It For Me?" (or WIIFM - more about that here).
Hire an expert to guide you.
If you want someone to guide you through the process, then chat with us at the Bokka Group. We're all about going deeper and figuring out the best way to deliver a great customer experience. Plus, we have the team and tools to build your brand and transform it into a high-performing website.
With us, you can learn about what your customer's pains are. We'll work together to clarify important details about your brand, like who your audience is, what they want, how you will make their lives better, and how they can get it.
Start boosting engagement and leads on your home builder website today.
Contact us below for a free consultation to learn more about what makes your brand unique and how you can leverage that to generate more leads.