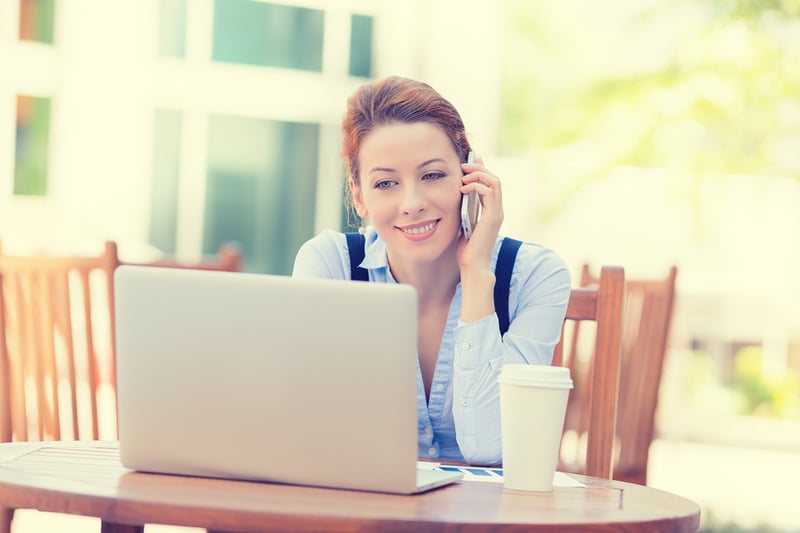 Recently, I sat down to coffee with a home builder friend of mine named Mark and we landed on the topic of digital marketing. Like many builders, Mark knows marketing is essential for selling new homes, but he wasn't sure about the value of certain digital strategies, or how to budget for them.
While we enjoyed the aroma of freshly ground coffee and the cool autumn breeze, I asked Mark if he was currently investing in search engine marketing (or SEM).
He replied, "Crystal, why should I invest in SEM when I have digital banners running and my company is doing fine with organic traffic? And even if I did get into it, I wouldn't know how much to budget."
His concerns echo what I've found to be common in the home building industry. Many builders are familiar with SEM but aren't sure of the value it brings to their marketing mix.
What is Search Engine Marketing for home builders?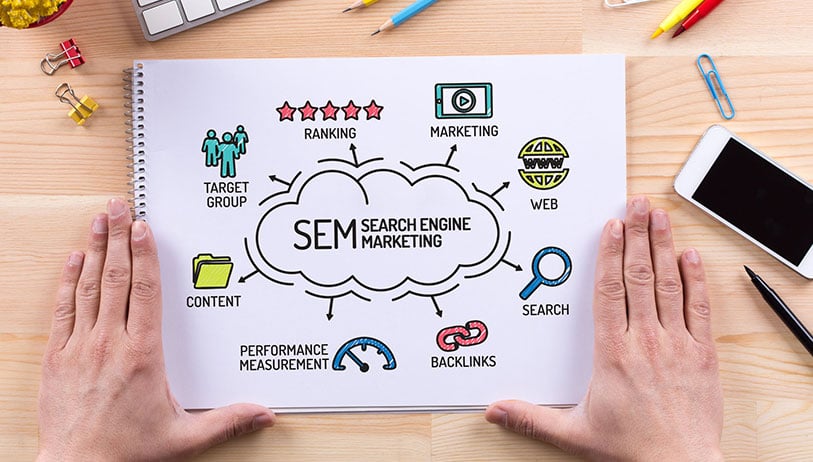 SEM is one of the most underrated strategies to boost traffic by targeting potential home buyers. It's the use of paid marketing ads (pay-per-click or PPC) on search engine results pages (SERPs), like Google and Bing.
In other words, it's when a home shopper Googles a specific phrase like "homes for sale in Charlotte," and your company link shows up at the top of the list with the word "Ad" next to it.


The prospect clicks your link, and you pay the advertiser a small fee for that click. (Similar to how you pay-per-click when someone clicks on your display banner. The difference is display banners are not on search engine results like Google.)
If you've used Google Adwords before, then you've used SEM.
And if you're like Mark, you may be wondering how this strategy differs from organic search results. Since he has already paid a search engine optimization (SEO) company to optimize his website to show up organically at the top of the search results page, why would he need an SEM strategy?
How SEM for home builders differs from SEO
There are some important distinctions between SEM and SEO strategies for builders. Both have pros and cons but the bottom line is everyone wants to be on page 1 of search results. So the savvy builder uses both in their marketing mix. Just keep in mind the following factors.
SEO is complex and takes more time and resources than many smaller builders are willing or able to invest. It can take months or years to see the results.
SEM is instant. For example, you can plan a campaign to start running 3 months before a community grand opening. Then shut it off the day that community sells out.
With SEO, ranking on page 1 in major markets can be nearly impossible. Sometimes an SEM campaign is the only way you can compete with established builders in that market.
Search engines are biased toward SEM. (Why wouldn't they be? It's how they make money.) 7 out of 17 page-1 search results on Google can be SEM ads, including the top and bottom results. However, not all people trust SEM results as much as organic SEO results.
Once established, SEO can be an evergreen source of traffic, without having budgetary restrictions or paying for each click. It's risky though since the search algorithms change frequently. One day you could rank for SEO at the top, and the next, get booted to page 3 because your site wasn't mobile-friendly. You need a dedicated person or team to stay on top of things.
SEO is usually generalized, targeting prospects at the top of the funnel while SEM targets prospects that are closer to the bottom of the buying funnel. For example, if a prospect is at the beginning of the buying process, they're more likely looking for informational/educational content. On the flip side, a prospect who is further down the funnel may have already decided on a builder, so when they search 'custom home builder in Charlotte', your ad has a much higher chance of appearing.

To get the most out of your SEM budget, factor in your Quality Score
To build a solid SEM campaign, you'll need to research and select the right keywords- both geo-modified (location-based, i.e. "custom homes in Charlotte") and non-geo-modified (non-location based, i.e. "custom homes"). Then organize those keywords into the correct ad groups. You'll need to write keyword-heavy ads that have a strong call to action (or CTA).
For example, the ad below touches on the company's product with keywords (custom home), and has a solid CTA (explore our homes):

Those are the basics - next, you'll want to map those ads or groups of ads to relevant landing pages that are optimized for converting visitors to leads. You're working towards a high "Quality Score," so the more you do to make your ads and landing pages relevant, the higher the Quality Score will be. And the more likely you are to appear at the top of page searches without overspending. In other words, the Quality Score is Google's way of rewarding ads that are relevant.
The benefits of leveraging SEM with your current marketing tactics
As I mentioned above, SEM gets your business in front of prospects who are actively searching for you. That means they are more likely to be farther along in the home buying journey than someone who found you through an organic search. Ultimately, your ad reaches the right audience at the right time.
You only pay for clicks on your ad and not for impressions (this is different from banner ads where you often pay for both). You can decide when and where your ad will show and you can control the budget.
Most importantly, you have the ability to optimize your campaign around your KPIs (key performance indicators) so that your ROI (return on investment) is met. Pardon all the acronyms, but by monitoring your CPC's (cost-per-click), conversion rate, and CTR (click-through rate) you can be sure the campaign is performing well
For those new to Search Engine Marketing for home builders, here are some quick definitions of SEM metrics:
CPC - Cost per click is important since it directly impacts your campaign budget. This is the actual amount that you're willing to pay for a prospect to click on your ad.
Conversion Rate - The conversion rate gives you an inside look as to how many clicks are turning into leads. It identifies how well your ads are engaging users and how relevant they are to the user's search. A conversion is an action taken by the prospect; this could be a call to your business, downloading a floor plan map, scheduling a visit to your model center, etc. (BONUS READ: Here are some average Conversion Rates for builders)
CTR - Click-through rate is the ratio of impressions to clicks; It helps identify if you are targeting the right audience and if your ad is relevant and enticing. If you have a low CTR, you may need to revisit the basics of your campaign's overall build.
How much should a home builder budget for SEM?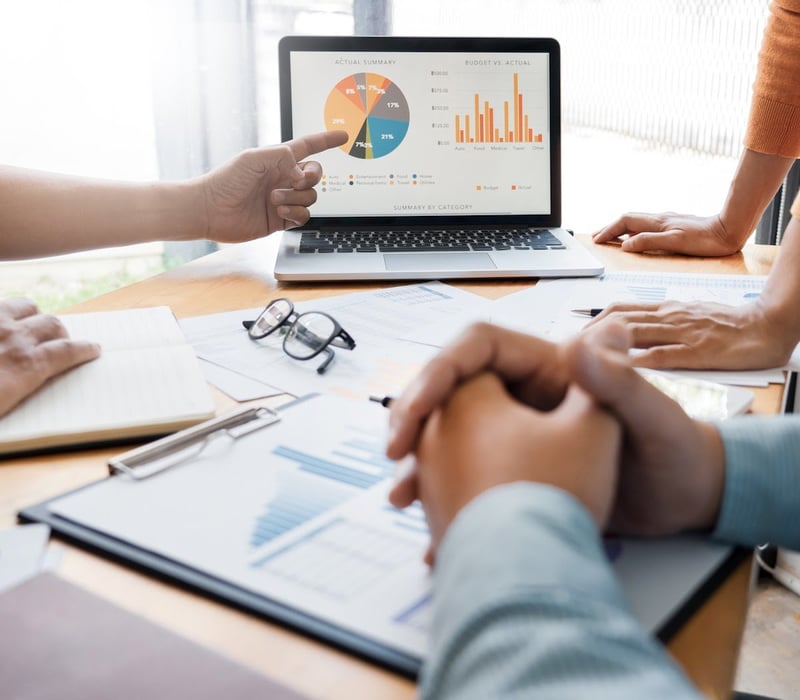 Planning a budget for a PPC campaign involves looking at several factors which include cost of keywords, CPC estimates, targeted geographic areas, number of competitors, and more. There is no 'standard' amount across the board since each builder varies in size, location, targeting areas, etc. But it's helpful to at least see what some other builders might spend to generate enough traffic to keep sales strong and conversions high.
Example SEM budgets for home builders*
For a West Texas builder with approximately 3 communities, $1,500 and $2,000 monthly.
For an East Coast builder who has approximately 16 communities in the Triad area, $3,500 to $4,000 monthly.
For a Colorado builder with approximately 12 communities spread across the front range, a budget might range between $3,500 and $4,000 monthly.
For a production home builder (800 homes/year)in 4-5 states across the US, the budget could be $15,500 to $18,000 monthly.
*As stated above, every home builder will have a different monthly SEM budget based on several factors (average CPC for the main geo modified and non-geo keywords, location, targeting areas, number of competitors in the given area, etc). These numbers are as of Q4 2021.
Final thoughts
Hopefully, this sheds light on what SEM is and why it's an important part of every home builder's marketing strategy.
It's important to have a basic understanding of SEM and what other builders are doing with it. Keep in mind the key to being a successful home-building marketer is understanding how to leverage the right marketing tactics to the right audience at the right time.
By incorporating SEM into your marketing strategy, you'll be able to drive quality traffic to your website while optimizing your ROI. And that's the ultimate goal, right?
Don't worry, if SEM seems intimidating, we can be your trusted guide in the process. We've done this for hundreds of home builders to improve their sales.
If you have questions about SEM or your digital marketing strategy, feel free to get in touch with us below. We specialize in home builder marketing strategies that have measurable ROI.