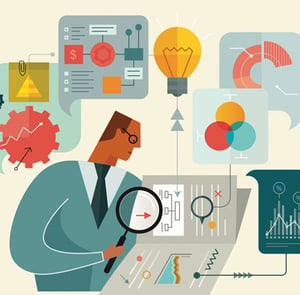 Builders often ask us: "What's the best home builder CRM?" And instead of rattling off a list of the most widely-used CRMs in the industry, we want to take a step back and consider the value builders should be getting from their CRM.
Over the last few decades customer relationship management software, or CRMs, have become an essential part of the sales and marketing process for builders. These tools have evolved to help manage large amounts of data across multiple channels from a central location, and provide the best experience for leads and customers alike.
Many platforms have emerged over the years, some specifically built for the new home construction industry. With so many options out there, it's difficult to know which is the right option for your business.
How did the home builder CRM become what it is today?
Customer relationship management has come a long way since the rolodex. These days, CRM has become an all-encompassing term used to describe different types of software, with varying features, that help businesses manage sales, customer data, marketing campaigns, inventory, and more.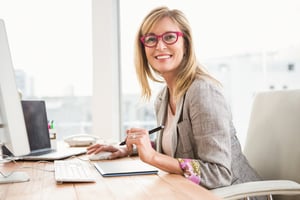 But the very first CRMs were little more than digital contact management services – bringing customer records online for the first time. They've continued to evolve over the last several decades, beginning with database marketing and statistical modeling in the late 80's, and growing to include features like sales force automation (SFA) in the 90's and 2000's.
Over the last 10 years cloud-based solutions have come to dominate the market, and the introduction of social media platforms has changed the way people consume and share data online. This is creating new opportunities for home builder marketing that didn't previously exist.
CRM software has grown to serve different business needs and can have varying feature sets. But the typical CRM today includes:
A data warehouse that aggregates customer information and interactions
Salesforce automation that works with all stages of the sales cycle
Data analysis tools to help you determine the value of each lead
Tools to track and measure the success of marketing campaigns
Builder-specific CRM solutions often include features for contracting, construction scheduling, cost management, warranty services, and much more. While these systems aim to provide an all-in-one solution for home builders, they've actually become something else. With so much emphasis on the trades, contracts, and time-of-construction, most production builders use it more for BRM, or what we call Builder Resource Management. However, these industry solutions are so focused on the operations of the company, they usually leave out the customer. And they often fall short when it comes to lead intelligence, marketing automation, and integration with other systems.
Why is a CRM so critical for home builders today?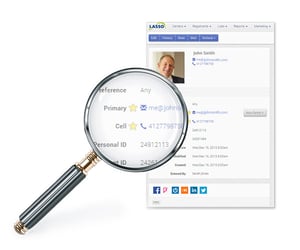 Getting more leads and sales is the goal of every home builder – but knowing what to do with those leads, and how to best nurture them is no easy task. Having a solid CRM solution in place can make this job not only easier and more automated, but can result in more engaged prospects and ultimately happier homeowners.
Creating a personalized buyer experience starts with marketing, but it doesn't end when someone signs a contract. When you can bridge the gaps between marketing, sales, and construction you can create a unified customer experience that delivers the right home, on time, and exactly as the buyer envisioned. Who doesn't want that?
What does the ideal CRM for home builders look like?
Over the last decade the trend has been to replace standardized CRM solutions with those built specifically for one industry. And a number of companies have built solutions specifically for new home construction.
The "right" solution depends on a number of factors, but when considering the best solution for your business it's important to consider these points:
It puts the customer first
When choosing a CRM it's important to remember the first letter in that acronym – the customer. One of the most frustrating experiences for buyers is to feel like they're just a number in a system. They want to be treated like a valued customer who chose you for the biggest purchasing decision they'll ever make. It's important when considering a CRM to look beyond the operational aspects and figure out how it will help you to build a unified customer profile (take a page from the book of Ritz-Carlton).
Another thing a builder CRM should do is tap into lead intelligence. This helps you paint a detailed picture of your prospects, one that can help you to personalize your marketing strategies. The data allows you to put a personal touch on your sales and marketing efforts to increase the quality of your leads. And when you use this customer profile throughout the entire process, you're able to go from simply selling more homes to creating happier customers.
It's easy for the team to adopt and use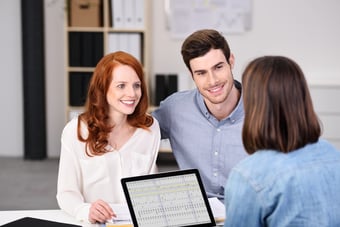 Before settling on a solution make sure you get input from the people who will be using the software every day. A system is only as the effective as the people using it. So don't let your investment go to waste by choosing something that's difficult to learn and ultimately isn't adopted or used to its full potential. Be sure to have multiple users from your team involved in the demos. That will allow your actual users to get a first-hand feel for the software and gauge its ease of use.
Remember, nobody wants to spend their time referencing complex manuals or going through a lengthy training process. Find a solution that's intuitive, and it will set your team up for success.
It helps improve sales and deliver completed homes on time
One of the most common problems we see in the home buying process is a failure to properly set and deliver on expectations. The right CRM can help you learn as much about prospects as you can, and tailor your messaging to that person.
Understanding someone's family or work situation, hobbies, and more can give your team the power to deliver the right message at the right time. Having this information available not only to your sales team but also to construction managers can help you keep the building process on track and in line with what the buyer is wanting in their home.
Integrates easily with other platforms
Even within the niche market of builder-specific CRMs it's difficult to find one piece of software that does everything you're looking for. With varying business needs and departmental budgets, you may end up needing to use multiple systems for things such as online sales, marketing automation, customer satisfaction surveys, and other types of builder resource management (e.g. contracting, loan approval, customer portal, etc.)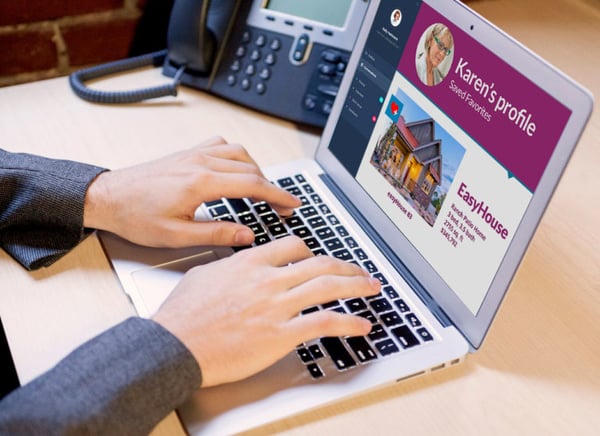 With this in mind it's critical that you're able to easily and automatically retrieve data from, and feed data into, your CRM. We've seen first-hand the challenges builders face when their data is siloed in a platform that doesn't allow for the sharing of information. This causes your team to spend time manually updating customer records across different pieces of software. Or worse, they don't, and all the valuable data just goes unused.
For example, if you've had a prospect move down the sales funnel and set an appointment or sign a contract, you may want to inform your marketing automation platform of this change so they no longer receive emails regarding new communities or product offerings. It seems simple, but having this kind of valuable information centralized allows you the freedom to easily create a unified customer experience from beginning to end.
Which CRM is right for your business?
What's best for one builder may not be right for another, and when it comes down to it there is no one-size-fits-all solution for every builder. While there are industry solutions that aim to provide a single solution for every phase in the home buyers journey, and some that do multiple things well, many builders will find themselves looking at several different pieces of software that work together. It's no easy task.
Regardless of the size of your company or your sales process, keep in mind these important points when deciding on a CRM solution:
Puts the customer front-and-center
It's intuitive and easy for your team to use
It makes the sales process easier, and helps you deliver homes on time
Works well with other platforms to create a great buyer experience
When you start your search with this strategy, you'll be equipped to find you own answer to the question "What's the best home builder CRM for me?"
The Bokka Group has helped builders around the country improve their sales process by building solutions to create a unified customer experience.