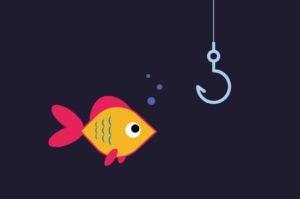 "More leads? Heck yeah, bring em on! You can never have too many leads, can you? That's like having too much ice cream." Well, I contend to you that you can have too many leads (and too much ice cream for that matter).
During my travels as a new home sales leader, I always hear the comment: "I just need more traffic." In today's competitive environment, sales professionals are fixated on the immediate gratification of closing. However, once the prospect walks out the door without a purchase agreement signed, they are forgotten until they show up again in your office. Then they start the selling cycle all over again to bring you current. This is a reactive behavior, versus the preferred, proactive approach to serving our clients. Does this sound familiar? If so, let me share a story.
How much is a lead worth?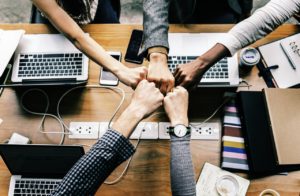 It is Friday morning and my whole team is coming in for our weekly sales rally to get excited for the weekend. Agendas were sent out the day before and I am pumped and ready to "rally the troops". During my sales rally, we were discussing current business efforts and leads ready to be converted into customers. At this moment someone commented on needing more visitors through the door, "I just need more traffic," Tom said. Knowing my team, I was prepared for this comment. I shifted gears on the agenda and walked up to the whiteboard where I wrote down a number: "2-5-8."
I asked, "Can anyone tell me what this number represents?" Lots of looking around the room and puzzled looks on the team's faces. I said, "This is the cost of a visitor walking into your model home sales center. It cost the company $258 to generate a single visitor to your model."
Then I wrote down another number: "2-7-9-4." "Now," I asked, "can anyone tell me what this number represents?" More looking around, more puzzled looks but this time I got a couple guesses. At the end of the table, Bob said, "the cost of a front-page ad?" (remember those). Laura chimed in, "the monthly cost of our website?"
"No, but you are going down the right road," I replied. "This number represents the cost of a sale made. It's simply calculated when you take the whole marketing budget, sales office set-up, and tools provided for you to do your job and divide it by the number of sales for the year."
"It cost the company $2,794.00 per sale." If you are a Sales Manager, these are some basic numbers you need to know to manage your business.
A visitor who enters your model home center is a quality lead
Then I turned to the team and asked, "How many prospects do you have in your CRM program?" Keep in mind I have 10 sales teams representing 10 different new home communities. Jennifer responded with a guess of 325. Ashley said, "I have almost 2 years of registrations, so I must have 550". I said, "you may be surprised by this, but on average we have 768 prospects per community in our CRM program."
Now please understand, in the new home business, with all the information available to our customers online and other sources, when we see a visitor to our model home centers, they walk in very well-prepared. This renders these visitors a quality lead just by the mere fact they visited your community.
I turned to the team and asked, "So tell me, do we need more leads or do we need to do a better job working with the leads we have?" You already have 768 prospective customers sitting in each of your CRM programs just looking for some guidance from a sales professional. At that point, we all agreed to work together on a more effective follow-up program and to practice effective communication tools to connect with these prospects. My next announcement caught them a bit off-guard. I said, "OK, here is what we are going to do, we will be closing our model home centers for one week and the only thing we have to do is to work the leads in our CRM program. You will find there are prospects in your program that are anxious for you to take the lead and help them with their search". There were a few grumblings and some anxiety but overall, they were eager to see what they could produce. To make it more fun, we made a contest out of it.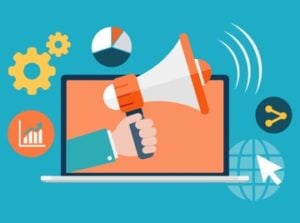 A few weeks later, appointments were set, sales were made and eyebrows were raised. The sales production just from this exercise was 15 sales. Fifteen sales which, in all likelihood, would not have come together if it wasn't for the whole team's effort to reach out. We sure did celebrate at the following sales rally! This is what I was most excited about, as a team, we had the start of identifying the right behaviors we must practice each and every day to find success for ourselves, but mostly, find success for our customers. I was so pumped!
The point in this exercise was to demonstrate to the team the value of a lead. Take ownership to their business. If your sales team had to pay out of their pocket $258 for each visitor, I guarantee they would pay closer attention to that customer. When your team understands marketing's effort to supporting the sales efforts, your sales team will take a new approach to be the sales professional they need to be.
Feeding leads into what may feel like the abyss (your CRM program) could lead to more frustration for both your sales team and your customers. A customer should never leave an engagement with you, in-person or over-the-phone, without understanding what the next steps are. Yes, we all realize the selling cycle for new homes is growing shorter. However, we must invest the time into nurturing our valuable leads, even if it means closing the office for a week.
In other words, we should stop selling to the moment hoping for a quick sale and instead sell to find a mutual purpose and customer success. So how do we do this?
Some practical steps to get the most value out of your leads
To ensure you're making the best use of marketing and sales dollars, here are a few quick pointers to practice immediately which will increase your sales tomorrow.
Get in the right mindset: Start by developing a greater appreciation for the value of a visitor to your office. Your company has a finite budget to invest in your success. How would you treat leads if you paid $258 for each one? Aspire to be that "trusted advisor" for your customer, instead of going for the quick-close.
Understanding next steps: Be sure your visitors never leave your presence without understanding what the next steps are; e.g. "Since it got late and it is dark out now, when we get together next we will look for the right homesite" or, "Our next step is to visit with our mortgage professional", or, "When we get together next week, we will sit down and look at those enhancements your spoke about. Then follow up each suggestion with your version of "...how does that sound?" or "...does that work for you?"
Sales Managers: Be present for your sales teams. Have them tell you the story of that family looking to move. You will hear something in that story which will help your sales team move the purchase process forward. Think "lead conversion" and deliver a great buying experience.
When you focus on these areas, you will find your conversion rates go up, your buying experience will be enhanced and success will be found by the company, the sales professional and most importantly, your customer.


Paul Gortzig, Director of Sales at The Bokka Group
During my years of leading a team of sales professionals, my role was to provide support and expertise, lend guidance, provide sales training, mentoring and leadership for my teams. I practiced servant leadership to help them grow professionally. As a leader, I also understand that we manage what we measure. As the Director of Sales, I look for training opportunities in all encounters. I look at specific KPI's not solely to identify who is performing well and who may be struggling but to look for coaching and growth opportunities. Conversion ratios are one of those measurements I look at for sales efficiency. Developing and managing the right behaviors of a sales professional will lead to more sales, produce a greater buying experience for your customer, create shorter sales cycles and ultimately, an evangelical customer.