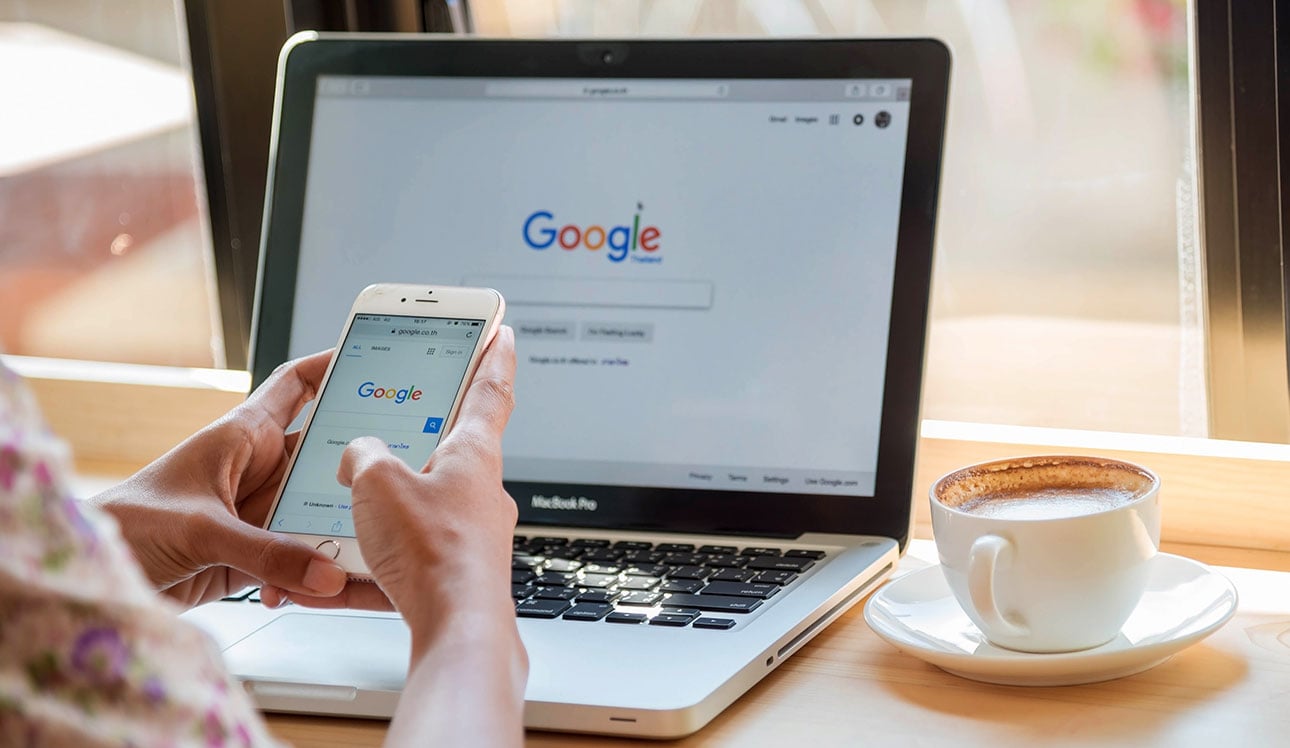 Nearly every person in this country (and possibly the world) knows about Google. And for most of us in marketing, we use Adwords for our home builder PPC (pay-per-click) ads. You know - those search results at the top and bottom that say "AD" in front of them?
But what exactly is Google's role in the real estate lead generation sector and why does it keep finding itself in the hot seat with lawmakers and consumers?
Google's media products like YouTube, and their "invisible" technology like Android, are enabled by incredible computing power and data science, so Google is often mistaken for a technology company. But technology companies make money on software subscriptions—like Salesforce does, or sales commissions—like Amazon does.
Google sells ads to make money. And all of Google's offerings are designed to make those paid advertisements perform so well that advertisers don't care if pricing is unfairly high or undisclosed. That is what being a media company means.
Google excels at two things: getting clicks, and giving themselves full credit for clicks.
After a Super Bowl TV ad airs, people at home open their Google Chrome browser (65% of the market), then use the Google search bar (87% share), and type in "Coldwell Banker". When a person uses a Google search bar to find ColdwellBanker.com, Google is the last media company to "touch" the consumer, and the Google Analytics report will bluntly show the Coldwell Banker CMO that "Google delivered you home buyers."
Did the $5M Super Bowl spot help with the home sale? Or was it a magazine ad? Or Hulu ad? Or the guy sitting next to you who works for Coldwell Banker?
Remember, Google makes billions on ad clicks. When does a person click on an ad? Usually not until after multiple exposures and they have pre-determined that it is a product/service they would like to purchase.
The problem for Google is: people aren't clicking on ads as often.
Why? Because people are not using large-screen computers all day every day anymore. Our media consumption habits have evolved towards reading content on our phones, watching videos and streams, quickly scrolling through feeds, shopping on commerce sites, and now using our voices to command our lives. None of these behaviors generate advertising clicks, but it is how most media is consumed.
Am I advertising to capture someone who already wants my product, or am I advertising to find new people to want my product?
In real estate, we're obsessed with lead generation. When we say marketing, we mean lead gen. When we say lead gen, we mean marketing. Google is the uncontested king of lead generation for every company in the world. But people don't search for things they don't know exist.
Home builders, like all companies that depend on search engines for leads, must ask: Does Google simply charge advertisers for clients they would have captured regardless?
The answer: Yes (sometimes)
But there is a diminishing return on clicks and search advertising. Google is probably the best digital mouse trap invented, so it catches a lot of home buyers and renters researching a move. But that doesn't mean it's the only mousetrap.
In real estate, people experience life events before they decide to move or go to Google or Zillow. In order to find and convert the most qualified leads, Marketers need to strategically consider both
Demand generation creates intent where it does not yet exist
Lead generation is converting pre-existing intent into a customer
Real estate brands resort to spending more money with Google because hopping over all the walled gardens is complicated.
A "walled garden" is a slightly envious term for media companies so big and data-rich that they have the market power to prevent data transferring outside of their own ecosystem—ie. into different walled gardens or back into a client's own ecosystem, like a CRM, sales, or analytics dashboard. Most advertisers would like to follow a single ad across Google, Amazon, and Facebook to mimic how people browse content on phones, TVs, smart speakers, and computers. But, each of these walled gardens won't let advertisers track this one ad outside of their respective platform "walls." This inability for advertisers to track ads across the walled gardens makes for time, manual labor and cost to learn which ads people have seen and which work best. Marketing agencies partially exist to unify this measurement across multiple channels.
Google: Judge, Jury & Executioner
Google has been in the news lately in ways that will impact the real estate industry starting in 2021. The three big regulatory issues are all complex, but will certainly make it harder for real estate brands to generate the same volume or quality of consumer leads they have been used to:
Cookies: Google itself announced it will be diminishing the use of "cookie" ad targeting technology across its ecosystem in order to protect consumer privacy in keeping with various regulations like GDPR in Europe and CCPA in California. This is an example of Google creating industry self-regulation that makes it harder to target and track ads for companies that use Google products. New technology is being planned to eventually replace the 1.0 cookie technology, which will require new skill to execute. Google is so big and central to digital media it is planning to rewrite the technology standards and get everyone to use its solution instead of the universal cookie.
FHA: Google is following in Facebook's footsteps by limiting potentially discriminatory ad targeting for real estate companies using its products. If Facebook's policies are indicators—and they are—real estate brands will not be able to show ads to specific demographics or geographic audience groups. You can read more here about these pending, misunderstood changes.
Antitrust: Google controls the buying, selling, and measurement of 1) the ads they sell themselves and 2) ads sold by other companies.
When advertisers accuse Google of 'grading their own homework' it means that Google limits the reporting that clients are able to pull after running ads on its platform. By supplying only curated reporting, advertisers only see what Google wants them to see, not what the advertisers want to see.
For builders trying to figure out if any of this will impact the 2021 real estate Spring season—it matters a lot, when leads, lead quality, and even basic targeting parameters disappear from the Google ad manager suite.
The way to sell homes is with a symphony of marketing and measurement across channels, vendors, content, and ad companies. This is more work, but worth it.
Google is an amazing company. Their products help home builders' PPC programs easily reach huge numbers of clients at low cost. So, what's the problem? Technology, policy, and consumers are changing, and real estate marketing must change with them.
The solution is to not keep all your eggs in the Google Adwords basket. If you're just getting started with your home builder PPC program, Adwords it still a great place to start. But more savvy builders with larger inbound marketing budgets will want to evolve their marketing strategies.
Learn new tricks: Lead gen using Google will be different by the end of 2021. There is a sprawling industry of independent companies that can recreate what Google does or wholesale Google products. While there is a learning curve to using alternate methods and vendors, they are well worth learning.
Pay attention to current events: Complex changes like cookie technology, FHA, and antitrust are seldom actionable or urgent—that is until they are implemented and your marketing funnel turns into a marketing flop in a single season.
By the end of 2021, you may want to plan on having a new list of vendors, technologies, and employees who can manage cross-channel, non-click, data-driven marketing to real people searching for homes. Sure, you will still want a strong search and Google plan, but you will need a whole lot more than that.
If you'd like to know more about how to strengthen your home builder PPC lead generation program, just let us know. We're happy to help with a no-obligation consultation.