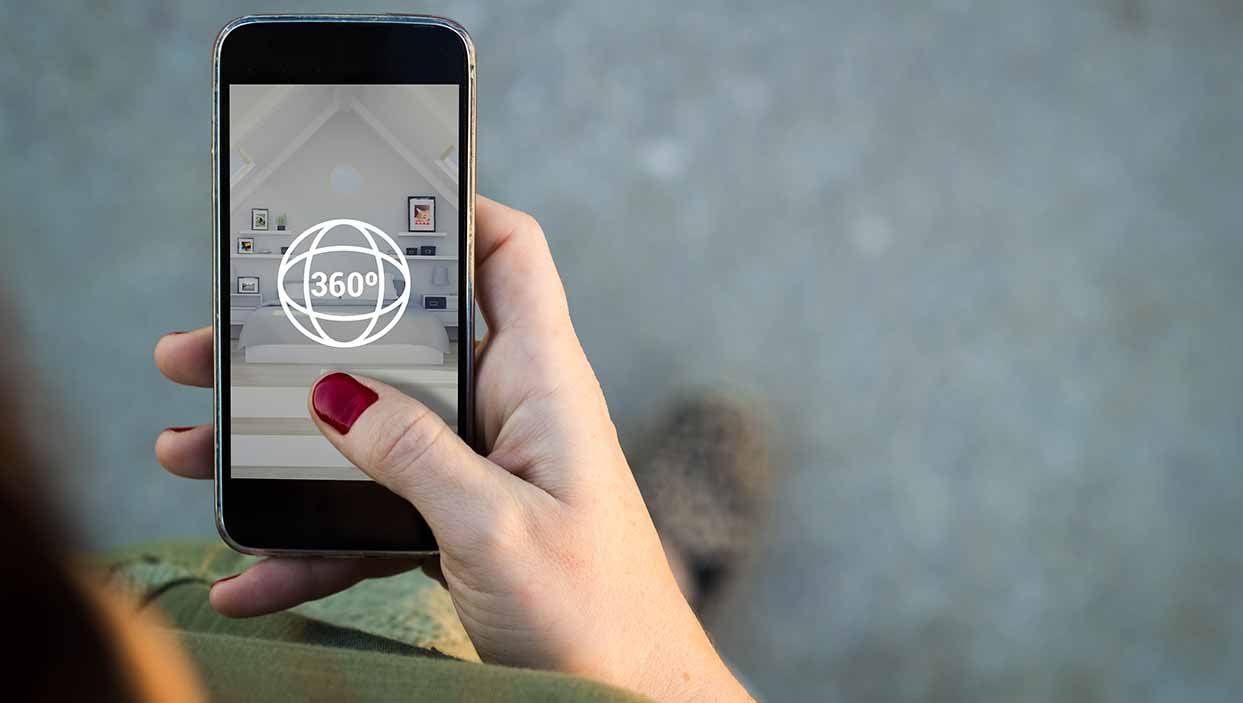 The way people search for homes is rapidly changing. 3D home tour technology is quickly becoming the best way for builders to showcase new homes at a time when viewing real estate online is more important than ever. While builders are adding more virtual tours (like Matterport and 360 video) to their websites, many are not taking full advantage of these investments. But now there's a new and exciting way to extend these high touch assets to a whole new set of movers across digital channels.
Now is the perfect time to start using virtual tours as a way to generate new traffic
55% of total time spent with media is digital and that's across an estimated 8 devices per person, a number expected to grow to 13 by 2022.
People search for homes differently now. Not only as people adapt to the "new normal," from COVID but generally with a shift to digital the world is viewing properties online now more than ever. Virtual tours offer the next best experience to seeing a home in person. Floors plans, interactive walk-throughs, 360° photos and videos all give buyers control over a fully interactive tour of their next home.
The one downside is these high-touch experiences are only accessible on the property's website.
Bokka is excited to launch new Virtual Tour ad products - the best way to virtually showcase your homes to a whole new audience of movers.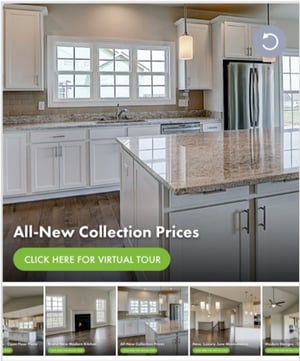 Bokka has partnered with Audience Town to bring this exciting new technology to new home builders. We're able to take your 360 photo and video assets and turn them into immersive, interactive ads. Viewers will then be able to take the virtual tour of your home just by moving around their phones. By clicking on the ad at any point, users go to your full home tour page or landing page.
Movers have been home for months and there's no telling when in-person walk-throughs and open houses will fully come back. We found that real-estate providers had these beautiful, amazing virtual assets but no way to promote at scale beyond what was on their property's website. We wanted to create a solution that allowed any real estate marketer to amplify their virtual tour to anyone.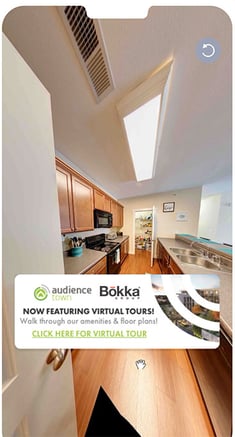 How Virtual Tour ads work:
Leveraging the power of mobile devices, builders can simply take their 360° photo and video assets and turn them into interactive digital ads. These types of assets are typically at the core of most virtual tour experiences, now extended to immersive ad products.
Utilize your existing 360° photo and video assets
Include persistent branding with a logo and call to action
Redirect to builder's landing page for the full tour and more property details
Don't overthink the experience - use what you have to get the most bang for your buck.
Tours can be customized to fit any set of assets. Different virtual tour ad creatives can support video teasers, photo carousels, or standard banners that drive to a full tour on property landing page. The whole idea is to get the most out of your existing marketing budget and assets you've already invested in.
Benefits of Using Virtual Tours in your Advertising:
Higher customer engagement
Increased site traffic
Extend tours beyond property landing page, targeted to movers
By repurposing creative assets you already have, you get an easy and cost effective way to scale virtual tours across paid media channels, generating more site traffic and converting higher quality leads. Bundled with other advertising tactics, virtual tours offer an all-new way to bring new projects to life for consumers discovering their next home digitally.
Learn more about our paid advertising and remarketing services for builders here.
To find out more about how you can generate new traffic by advertising your virtual home tours, just schedule a no-obligation chat with us below.