Bokka Group to Speak at International Builder's Show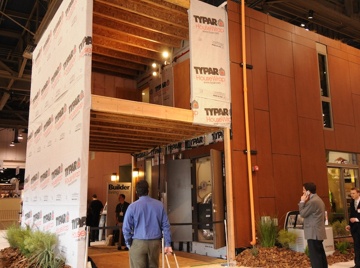 Now that we've shaken off the last of our holiday merriment, we're excited to turn our attention to the upcoming 2013 International Builders Show in Las Vegas on January 22 – 24.
The International Builders Show is always an exciting way to meet experts in every field, and we're excited to contribute to IBS in three different marketing education sessions:
Email 2.0: Taking Your Campaigns to the Next Level
Join our Co-founder Jimmy Diffee and discover how top builders are turning e-leads into A-leads with compelling email strategies that get homes sold.
Learning outcomes include:
Learn new ways to reach mobile devices with your message
Get field-tested strategies and tactics for improving open, click, and share rates
See how top builders are growing their prospect list and capturing high-quality leads
Find out how future technologies integrate with email, including emerging trends like retargeting and location-based marketing, and learn how to apply them to your campaigns
In this session, which includes Tammie Smoot of Builder's Digital Experience and Leisa Weintraub from Neal Communities, we'll uncover how mobile is changing the way home buyers access and respond to email – and how to reach them effectively on any device.
Online Sales Counselors: Change the Game, Set More Appointments, and Create Exceptional Customer Satisfaction
In this session, our own Jimmy Diffee joins Wayne Homes VP of Marketing Maurie Jones, Julie Engelman of Wayne Homes, Leisa Wentraub of Neal Communities, and Robert August of North Star Synergies to talk about the role of Online Sales Counselors, including:
Real world success strategies from top builders
Case studies of e-lead management
How to hire, train, and manage a successful Online Sales Counselor
Discover how Online Sales Counselors build a high level of trust with potential homebuyers that translates to more in-office appointments
Beyond Facebook: Pinterest, Google+, and More
Our Vice-President and Director of Client Services Paula Huggett will co-lead a panel that will take you beyond the blah and into some of the most exciting and cutting-edge social media campaigns from home builders around the country.
You'll discover how to use new technologies and social platforms including Pinterest, Google+, Foursquare, mobile sites and more to engage potential home buyers in your market.
Learning outcomes include:
Improve your knowledge and ability to leverage the newest in social media, mobile sites, and innovative online strategies
Be exposed to some of the most ground breaking social media campaigns across the country and learn how you can stay on top of your own online game
Gain a useful understanding of the newest avenues in social media and how to incorporate them into your online marketing strategies
Learn essential strategies for capturing leads from social sites and how to improve your sales from this essential market
Paula joins Kelly Fink of The Providence Group of Georgia and Carol Morgan from Relevance for this lively panel discussion.
Planning to attend the International Builder's Show? Attend any or all of these sessions and introduce yourself – we look forward to meeting you!