Managing Your Digital Marketing Strategies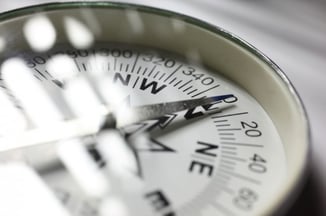 There's often a myth in the homebuilding industry that measuring digital marketing strategy and offline sales results are two different sets of metrics. Online digital marketing performance is often defined in terms of page views and click-throughs, while offline sales results are measured in physical traffic and contracts.
Although the end result may be measured as a whole (sales and closings), there is often a challenge for many large builder marketers to create a cohesive digital strategy that easily integrates multiple performance metrics into a simple, actionable plan. The larger the builder, the more challenging this becomes. Some responsibilities may be managed in-house (sales management, social media, website, etc.) while other responsibilities are outsourced to third-party consultants: SEO, sales training, content, blogging, public relations, brand.
For many large home builders, this can create the dual challenge of managing horizontally (across many departments, teams, and/or consultants), as well as vertically (the ability to tie the contribution of each team member to a specific, measurable stage of the sales funnel).
Let's look at each of these independently:
Managing Horizontally
What is the connection between your SEO specialist and your Online Sales Counselor? What's the connection between the homebuilder marketing team that is running your referral marketing program, and your Customer Service Manager who is managing homeowner warranty requests? How well is your email marketing consultant connecting with your on-site Sales Associates to identify opportunities based on open rates and click-throughs?
Managing horizontally means communicating a shared vision for your digital strategy, not just for the end game (more sales), but for the measurable benchmarks along the way that enable each team member to work collaboratively, proactively, and with the ability to identify opportunities and solve problems
Managing Vertically
For large builders, hiring consultants for specific expertise makes sense to leverage internal resources. Marketing consultants can be hired to fill the gap for a number of marketing initiatives including social media, branding, content marketing, email marketing, website design and more. Developing a trusted team of consultants can be a smart way to manage growth and leverage resources during a time of growth.
The risk of this approach is that the success of each consultant is often measured based on his or her area of expertise. For example:
SEO experts will be measured by search engine ranking
Social media experts will be measured by likes, follows, and traffic
Email marketing experts will be measured by open rates and click-throughs
Each of these benchmarks for performance is critical as a step in the process, but without a clearly defined marketing strategy and roadmap of how each of these metrics specifically will increase sales, we can easily become buried in data from our internal and external without ever achieving any meaningful insight.
Intersection Management
Managing the intersection means identifying, understanding, measuring and communicating a 360-degree marketing plan that encompasses all teams in a single, integrated and collaborative vision. As marketing strategists, we help home builders manage both vertically and horizontally with tools and strategies that provide comprehensive data in a simple, actionable format.
Our deep dive discovery sessions give home builders a comprehensive snapshot of all marketing initiatives, both internal and external. This enables us to partner with builders to create a roadmap to easily manage the horizontal marketing framework of a large organization.
Our home builder marketing services help builders manage vertically with ongoing benchmark tracking that synthesizes data across multiple areas of expertise to identify true ROI in terms of traffic, sales, and referrals.
Find out how we can help you build a world-class digital marketing strategy.