Many times, the first impression a home shopper has of your home building company is with your Online Sales Counselor (often called an OSC). This job title has many other names: Internet Sales Specialist, Online Concierge, New Home Specialist, etc., but they all have the same basic function.
What is an Online Sales Counselor?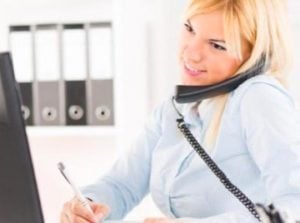 An Online Sales Counselor (OSC) is a person that helps home builders bridge the gap between website traffic and on-location sales center traffic. This person works closely with marketing and sales departments to respond to inbound leads and nurture them to become onsite appointments, where the lead is handed off to a salesperson.
As a home builder who is focused on the Customer Experience (CX), this is a perfect opportunity to show your future customers that you are a home builder they can trust. If your OSC can build trust from the beginning and qualify leads before they enter your model center, it sets the table for everything to come.
Meet Holly, a Typical Buyer Starting Her New Home Search
Holly is in her late 30s, married, and the mother of two young children. Her home is in a suburb just outside of Denver, and it's the first home her family bought after their first child, but they have quickly outgrown it. She has been looking for a resale home for the last three months, but there's not many on the market, and many of the homes are not exactly what she's looking for.
After putting the kids down for the night, Holly calls her sister who recently built a new construction home. She's excited to hear that her sister was able to build from the ground up, with everything she wanted within her budget, and didn't have to enter a bidding war with other buyers. The only problem? This builder doesn't build in the places Holly wants to live. So, she takes to the internet and starts looking for home builders in her area.
She comes across a trustworthy home builder's website and likes what she sees, but building a new home in a new community is, well...new to her.
Holly has 4 questions scribbled on her notepad as she begins her research:
What is the process like and how long is it?
What type of home is right for me: Ranch or 2-story?
What is the community like?
What can I get within my budget?
As she's going through the website, she finds a community she thinks she might like. She fills out a form to learn more, and gets an automated email letting her know someone will "be in touch shortly." She waits. She goes to bed. She wakes up. Ding! There's an email in her inbox from Charlie, their Online Sales Counselor.
A typical response from an Appointment-Setter
Holly quickly skims the email from Charlie but doesn't have time to really focus — the kids have to get to school. She comes back to the email a few hours later and reads:
Hi Holly,
Thanks for reaching out. The community you're interested in is located just outside of Denver in Aurora, Colorado. We have 4-floor plans available from our Mountain Collection, which start in the low $300s. If you would like to learn more, I can set-up an appointment for you to come and see a model. Let us know if you have any questions, or if you already have a good date and time in mind.
Charlie, Your Online Sales Counselor
Sounds good right? For Charlie, who gets paid based on the number of appointments he sets, he covered all of his bases: he highlighted the community where Holly filled out the form, he told her what collection can be built there, he let her know what the cost might be, and he offered her an appointment to learn more.
But for Holly, who doesn't know anything about home building and isn't sure what she looking for, it's a sales pitch. The underlying message that Holly is reading says, "make an on-site appointment with a sales manager and then we will answer your questions".
Let's change the scenario for a moment. You're comparing shoes online and have a question about custom soles and colors. Would you accept this response? "These shoes are approximately $100 and are available at Footlocker. Would you like an appointment at your nearest Footlocker to learn more?" Probably not, right? You're only looking to see if the shoes are meeting your immediate needs (soles and color). Without that, the appointment just feels like a hand-off to sales, when you're not ready to be sold to.
So, I ask again, does Charlie's response really sound good? Or does Charlie's response merely support his performance metric?
What the buyer really needs is a Trusted Guide
To really meet Holly's needs, we must first refocus Charlie's OSC role to be customer-centric instead of appointment-centric. Sure, the end goal is still an appointment resulting in a sale, but the route in which we get there is by putting the customer's needs first. This means we need Charlie to see his role as being a Trusted Guide. A Trusted Guide provides clarity and confidence to the customer so the appointment is set with a truly qualified lead. Charlie must first put himself in the shoes of Holly, seeing her as a person rather than simply a metric.
5 steps to becoming the Online Sales Counselor your customers really need:
1) Understand her pains. Websites are built to fit a persona (a group of individuals who fit your target market), but Holly came to your site and converted as an individual with individual needs. Charlie has the opportunity to humanize and personalize the experience. Rather than assuming Holly already knows what she wants, use this first impression to understand why she's looking for a new home in the first place. What's not currently working in her home? How is Charlie going to personally help her through this journey?
2) Understand her goals. This step might sound unnecessary (Holly already gave you some information), but it will provide value down the road. By understanding questions like the following, Charlie can learn about her goals and lifestyle, providing recommendations that best fit her needs.
What was it about the community that she liked?
What was it about the collection that she liked?
What is her budget?
How soon is she looking to move?
3) Be her "Trusted Guide." Now that Charlie has asked about Holly's current pains and goals, he's built a relationship. He's no longer some mystery person behind a computer screen — he's in her corner. Now he can be the Trusted Guide and provide Holly with information and resources so she feels empowered and ready to take the next step. He can share different options, communities, and ideas she may not have considered before. Perhaps there's another community that better represents her goals and lifestyle, like being near an elementary school. Perhaps another community has the same collection, but there are 2 move-in ready homes available. Ultimately, he has differentiated himself from the competition, so Holly feels confident working with him and your team.
4) Get her excited for the appointment. Charlie is now the Trusted Guide, and Holly is confident in the company, so asking for the appointment is a breeze. But it's more than just asking — it's about getting Holly excited. Here are some questions to help inspire excitement:
What model will she be touring?
What are some fun features of that model?
Who is the Sales Manager she will be meeting?
What nearby attractions can she check-out while she's in the neighborhood?
What items should she bring to the appointment to share with the Sales Manager (like a Pinterest board)?
Should she bring her kids, husband, or maybe sister?
5) Build her profile. What Holly doesn't know is that Charlie has also identified some quick wins for your company. He knows that she is a qualified lead, and fits the target buyer for that community. But, there's more. As Holly is providing more information (What's her favorite room in the house? How does she like to entertain? How many pairs of shoes does she have?), Charlie's learning important personal information about her, and adding notes to the Customer Relationship Management (CRM) system. Now all this valuable information can be passed along to the onsite salesperson. Now, Charlie isn't the only person with a relationship — your sales team is primed for success too.
The tools to make your Online Sales Counselor successful (and buyers happy)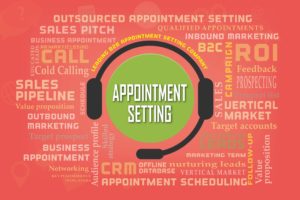 Charlie's goal as the Trusted Guide is to help Holly paint the picture of life in her new home and community. In addition, he also needs to communicate effectively through the mode that works best for her. To do these two things, while also making the process easy and enjoyable for Holly, he will need both internal and customer-facing tools. Here are a few bare-minimum examples we recommend for an OSC program. See the Home Buyer Conversion Report for additional insight.
Vehicles of communication - Phone, text, email and chat. Chat is a great feature because it allows for real-time response, so communication with the customer is immediate and in real-time.
Visuals - Floor plan brochures, interactive floor plans, video/photo galleries of both the community and collections, etc..
CRM - A place to build Holly's profile as she continues to provide information. This CRM should also be accessible to other departments of the business (most notably sales), so her profile can be used throughout other phases of the process as well.
Scheduling - Access to sales center calendars, so the appointment can be scheduled quickly and without back-and-forth coordination.
Metrics that matter to the success of your online sales program
Lead-to-appointment conversions will always be a metric we recommend tracking in any OSC Program. However, if you're a builder who is ready to introduce the "Trusted Guide," there are other metrics that are worth tracking for CX. The focus should always be about improving the experience, and your home shoppers are the best resources for telling you where you currently rank, and where they think you could improve.
If you want to start with the most meaningful metric, it should be response time.
Also, qualitative feedback (the "how" or "why") is just an important as quantitive feedback (numerical). The important part here is that survey questions are not intended to pick out flaws in Charlie, but rather to identify areas where the program is succeeding or could be better:
Quantitive - Lead-to-appointment conversions, response times for phone, email, and form submissions, average time spent with a lead before an appointment is scheduled, 1-5 scale for "how enjoyable was this experience?" etc...
Qualitative - Open-ended questions like, "What did you like or dislike about your experience?", "If you had a magic wand, what would you change?" etc...
In conclusion
If the goal of your online sales program is to deliver the most qualified leads and appointments to the new home sales team, you need to evolve your Online Sales Consultant from a mere appointment-setter to a Trusted Guide. This is how you deliver the experience your home shoppers want and need. In return, with the right tools, a shift in focus, and new metrics, your OSC can quickly bridge the gap between website and sales center traffic by qualifying your future customers through an easy and enjoyable process.
We've rolled out successful OSC programs for some of the top builders in the US. Whether you're looking to start one from scratch or take yours to the next level, let us be your "trusted guide."