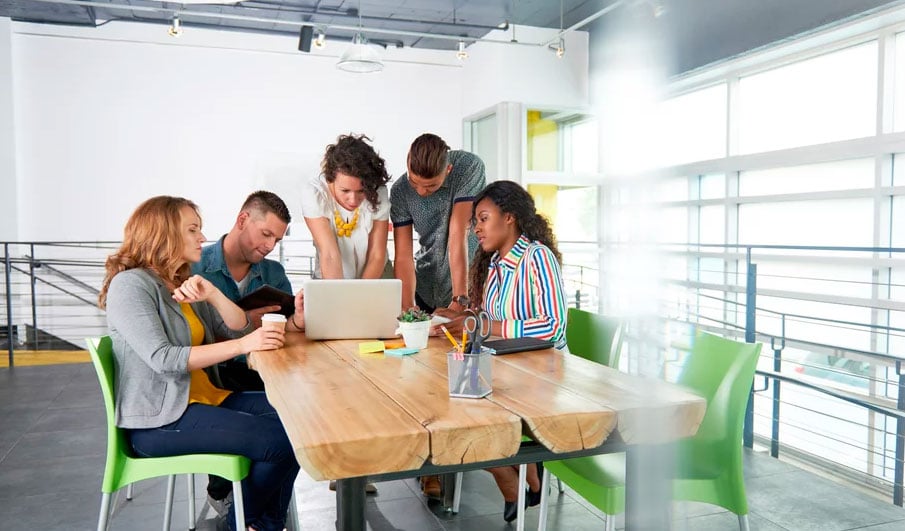 Having an engaging and exciting blog is a must-have for homebuilders in today's internet-obsessed, content-driven, fast-paced culture. This shouldn't be surprising for most savvy marketers. The tricky part isn't knowing that you need a blog strategy...the tricky part is understanding why you need a rock-solid strategy and how to take the necessary steps to implement it.
Here are 4 Reasons why home builders need a rock-solid blog strategy:
1) Location, Location, Location
One of the best (and simplest) aspects of a blog is that it is a neat and tidy place for you to try out different types of written content. Your blog is the most dynamic location on your website for different types of content based on what is relevant and needed at the moment. Do you want to highlight a stage of your process or discuss a the top floor plans of the year? Your home building blog is the perfect place to showcase these without having to create an entire new page on your website. Have a video from a recent grand opening event you want to post as a quick follow-up for everyone that attended? Post it on your blog and send out the link. It's much less formal, and doesn't require all the marketing "polish" that you primary site should have. Sometimes your personality gets lost in marketing materials, but a blog can be much more friendly and personable :)
2) Your home builder blog is a great source of organic traffic
Google is one of the first places that home shoppers are going to look when researching new home builders. By having relevant, SEO-focused keywords in your home builder blog strategy, you stand a higher chance to get noticed with organic traffic. (See what we just did there?)
3) Use your blog to nurture and better connect with current prospects and homeowners
Blogs also provide a great place to send home owners and prospects. Your blog strategy could be to introduce stellar team members, announce a new product line or floor plan, or let prospects know about upcoming events you're hosting. Blogs are the perfect way to flesh out your company's identity and showcase what makes your brand unique. After enough return visits, your prospect could warm from a C-lead up to a B- or A-lead. Especially when she sees that awesome video walk-through of your new farmhouse plan. Now that's what I call a solid strategy.
4) Your blog strategy should cross-promote with social media platforms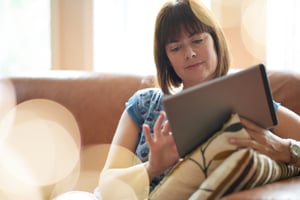 This is a big one. Due to the ever-changing nature of Social Media for builders, you need new and exciting content in order to keep your posts relevant, fresh, and most importantly - engaging. If you have a consistent schedule of blogs being published frequently, it will be easy and efficient to connect your social media posts with your blog schedule. This is what we call working smarter - not harder.
Helpful tips on to
how to create

a home builder blog that works:
Tip 1: Make your blog easy to read
Include a punchy headline and multiple subheads to make your main points very clear. Create a powerful impression with eye-catching imagery. And of course, make the content super easy to skim by utilizing bullet points, and different font sizes or effects (such as

italics

or

bold font).
Tip 2: Give your readers a chance to convert on the blog.


Your blog can serve as a stepping stone to give interested prospects even more content, such as a guide or VIP access to new product information, while also securing their email address or phone number. That way, you know that they are interested and you can control the next communication. At the very least, make sure you give them the opportunity to subscribe and be notified when new articles are posted.
Tip 3: Know Your Audience.
It's helpful to start at a high-level and think about your audience in terms of their

intent. For Home Builders, there are two main audiences that you will want to segment your prospects into:

Evaluators and Researchers

Researchers

are prospects that are higher up in the funnel in the early stages of looking into how to build. Blogs with informational topics geared towards education will be the perfect opportunity to grab a researcher's interest. Come up with topics that focus on common search topics for new prospects looking into building a home. When someone searches "how to build a new home in my area," you want your blog to show up in the search. Create guides and how-to documents that can be lead-generating machines.
Evaluators

will be a little more evolved than your researcher audience. These folks know they want to build a certain way, and are comparing you to other builders. Grab their attention and set yourself a part from the pack by using your blog to announce your newest floor plans, elevations, or promotions. Dedicate a blog post to your amazing

included features

or your outstanding

warranty program. Share testimonials that show off just how amazing your team really is. Look for topics that will highlight anything that shows off who you are as a company and what makes you unique. Prospects in this audience group are more likely to schedule an appointment, or get in touch with a salesperson. So tailor your lead-conversion opportunities to them wisely.
Once you've categorized your content and calls-to-action to fit the primary audiences above, now you can start getting granular with personas. Every homebuilder has specific personas that make up their buyer demographics. Start by finding out what segments are buying the most homes from you. Your strategy will be most successful when you identify what type of people make up your audience and what content should you provide for them.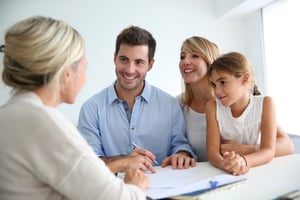 If you are a homebuilder that sells a lot of starter homes to young families, then write relevant blogs to attract more of them. You could feature a blog on organization tips or space-saving ideas. But don't waste time on a blog talking about activities for singles in the area. It sounds like common sense, but having a clear idea of what personas you are talking to will help with your content strategy immensely. At the end of the day, you know who buys your homes. Write to them! It's really as simple as that.
Summing it all up
Your blog is a great source for generating new leads, as well as nurturing existing leads to become sales. A solid blog content strategy will provide an incredible platform for your company to showcase your personality and humanize you as a builder. It's a key component in providing fresh, relevant content, and will set you apart from the competition.
Now that you know both why and how to build a strong blog strategy, you can feel confident using it to get you more leads, sales, and happy homeowners. If you need help getting started, just ask the experts - we have a team of strategists and writers ready to help take your blog to the next level. Whether you're just getting started, or optimizing & refining world-class blog, just schedule a no-obligation consultation below.