SOCIAL MEDIA AND HOME BUYERS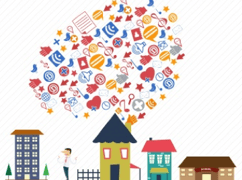 As part of a recent interview for Professional Builder Magazine, I was asked about social media for home builders, and which channels they should be paying most attention to. It got me thinking about why home builders should actually be "doing social media" in the first place. At the Bokka Group, our mission is to improve the new home buying experience. That said…it's very important to look at it from the buyer's point of view to understand what they actually get out of builders' social media efforts.
Be real or don't bother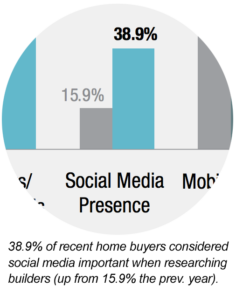 It's no secret that most builders have already ventured into the social media space in some way. A key thing to consider (according to pg 22 of the most recent Home Buyer Conversion Report) is that more and more prospects are getting value out of builders' social media presence during the research phase of the buying cycle. For them to shortlist their preferred builders, prospects look to social media to gauge the builder's authenticity. And they're not necessarily using a particular social media channel – but the one that's the most relevant and easiest to find, either via search results or prominent links on a home builder's website. For example, Facebook is helpful for prospects to see how a builder interacts with its buyers in an informal setting, which can be quite different than the marketing-speak often found on builder websites. It's the proverbial peek under the kimono. And they can smell a phony post a mile away, so it's probably not best to have employees or relatives creating posts, posing as buyers. Ruining trust this early in the process is only going to make the sales team's job more difficult (if they even get the chance). Instead, look at it as an opportunity to let the personality of the company shine through (for example, check out this builder's facebook post).
With social media for home builders, it's ok to be imperfect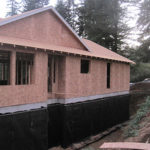 Similar to the Facebook example above, Pinterest or Instagram may be a good source for showing prospects raw photos of homes under construction (i.e. a shot by the field manager on his iPhone), that might never be considered for use on your main website. Are beautiful, professional photos of model homes important in creating an emotional connection with would-be buyers? Absolutely. And it's very important to have them (and videos, and virtual tours, and interactive floorplans). But today's home buyers are very marketing-savvy, and they don't always trust the stock photos of the appropriately diverse family sitting next to moving boxes in their new dream home. So they turn to social media to see what you look like in the morning, with no make-up.
Expose yourself
So back to the question: "What social media channels should builders be using?" – the answer is simply to use the social tools they feel comfortable with (typically Facebook or blogs) to show what it's really like to build with them. Social media strategies should encourage existing buyers to share their experience for better or worse, in a forum where the builder is first to find out and respond. Many builders are afraid to expose themselves in this way, but in the long run it helps them create better customer service accountability and improves the home buying experience overall. And that is doing social media the right way.