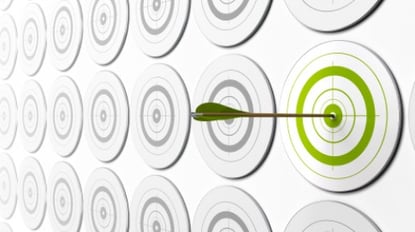 How efficiently are your marketing systems capturing, nurturing, and converting new leads?
As housing continues to strengthen many builders are faced with the challenge of how to intelligently scale to meet the demand in the year ahead. For some, this means adapting legacy marketing systems that may have been manageable during the recession, but are proving inefficient as demand increases.
These marketing inefficiencies can represent millions of dollars of lost opportunity every year and the additional challenges of bloated marketing budgets, weakened ROI, poor sales conversion, and inaccurate sales forecasting.
There are organizational challenges as well: inability to attract and retain top talent, smaller and leaner builders who pose a new competitive risk, and disjointed sales and marketing initiatives that inhibit scale and impact morale.
In 2013, as an industry, we will be in unchartered territory of managing increased demand in the age of social media, mobile, and a more sophisticated expectation for online user experience. So how can builders improve marketing efficiencies for attracting, nurturing, and converting new leads?
1. Efficient Lead Capture
The standard website visitor-to-lead conversion rate is around .5%. That means that for every 1,000 unique visitors that come to your site each month, more than 990 are leaving your website without registering or giving your sales team an opportunity to engage.
Improving marketing efficiency starts with designing a website user experience that increases lead capture, creates value for potential homebuyers, and produces a well-defined return on investment. In a recent case study for Banning Lewis Ranch by Makar Properties, we saw that a website redesign resulted in a 23% increase in lead conversion within the first six months.
2. Intelligent Lead Nurture
Traditional, subjective prospect rating systems have become outdated and may be creating lost opportunities for builders. Lead intelligence data consistently reveals prospects that are visiting a builder website multiple times, opening every email, and monitoring social media but have never engaged with a member of the sales team.
By using lead intelligence data to identify online buyer behaviors, home builders are able to create more efficient lead nurturing processes by prioritizing sales and marketing efforts based on highly engaged prospects, even those who would be lost by traditional lead rating systems.
3. Systematic Lead Conversion
Beyond the initial data point of prospects who are most likely to purchase based on online behaviors, lead intelligence can also be used to segment audiences by additional factors such as:
Price
Buyer status (first-time buyer or first move up)
Plan preference
Obstacle to purchase (saving for a down payment, house to sell, researching other builders)
By using audience segmentation and marketing automation, email campaigns can be used to create value through personalized messages that are more likely to be opened, read, and acted on. This improves efficiency by building a strong pipeline of prospects who are likely to convert in 3-12 months and gives builders the ability to create more accurate sales forecasting.
Builders who invest in developing agile, data-driven marketing processes that can respond to rapidly changing outside influences including market conditions, technology, the competitive landscape, and buyer behaviors will most successfully manage fluctuations in demand through the housing recovery.
Leaner marketing systems to manage leads can lower marketing costs, reduce inefficiencies, and give builders a strong competitive advantage.