4 Reasons Why Email Matters More Than Ever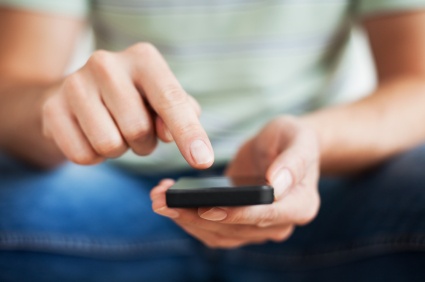 Is email dead? According to a comprehensive survey of recent home buyers in our Home Buyer Conversion Report, buyers indicated that email is still one of the most influential digital marketing services they use when researching a new home purchase. In fact, it outranked social media (by a lot).
So in a world of Facebook, Instagram, Pinterest and texting, what gives home builder email marketing such staying power? Why is it still so relevant in 2013?
Email is Mobile (and So Are Buyers)
It is estimated that 9 out of 10 Smartphone owners check their mobile device at least once per day. Of these, 76% use their device to check email compared to just 59% that use their device to access social networking sites. Far from being obsolete, email marketing provides home builders an even greater opportunity to create an immediate connection with buyers.
Email is an Immediate Feedback Loop
Launch a campaign in almost any other medium and you may have to wait days, weeks, or months to know if the message is resonating with home buyers. Email often provides feedback within hours, with instant answers to key marketing questions such as:
Was my message compelling? (Open rate)
Was my offer compelling? (Click through rate)
Which messages do my buyers care about most? (Clicked links)
Which prospects on my list are most engaged? (Detailed recipient activity reports)
This instant feedback provides builders with the insight needed to test and refine messages rapidly and cost-effectively. This leads to shorter sales cycles, leaner marketing budgets, and laser-focused messaging.
Email is Personal
Each buyer is different. Buyers have different needs and desires, budgets, plan preferences, and timeframes for making a buying decision. Posting to a social media site or a blog is effective for speaking to your entire audience, but one-size-fits-all messaging often results in lower conversion.
Email provides home builders an opportunity to craft a personalized message for an entire group of potential home buyers based on specific parameters: first home buyers, buyers who have a home to sell, buyers who prefer single level living, buyers who prefer a specific plan, buyers who prefer a cul de sac location, and so on. Email, in conjunction with a good CRM program, creates a leveraged marketing strategy that enables builders to create personalized buying experiences – even (and especially) for builders with larger databases.
Email is Lead Intelligence
If your current prospect database consists of hundreds or even thousands of potential home buyers that have visited or opted in over the last several months or years, it can be nearly impossible for salespeople to identify key prospects and prioritize follow up activities. This can result in missed opportunities.
Email not only provides detailed information about which buyers are responding to your emails (even if they are not engaging with a sales agent), it also provides information about the specific message and call to action that each prospect is responding to. This not only empowers sales agents to identify where to spend their time but also to create personalized follow-up messages for each prospect that are more likely to result in an on-site appointment and sale.
Far from being over, email still offers home builders instant access to buyers, sophisticated feedback and reporting tools, and the ability to connect with buyers on a personal level. How well is your email working?